Hello everyone! It's been a while since I updated my blog with new hotel reviews and I can't wait to upload the first one from my birthday trip just about a month ago while my memories are still fresh.
W Singapore Sentosa Cove
W Hotels worldwide always have that consistent hip and quirky vibe and we can totally see it in the hotel lobby with the huge W logo, playful sculptures and light installations. The check-in process was smooth and easy. Even though our room wasn't ready right away, the front desk staff was very helpful to give us access to the pool to relax first.
The WET pool is huge, in fact it's one of the largest outdoor hotel pools in Singapore. As the pool area is so big, it's divided into areas with water slide and poolside bar to cater to different audiences. Lots of lounging areas around the pool so we never felt it's too busy despite the high occupancy during our stay.
If you want to take that Instagram-worthy picture lying on the unicorn floatie and don't bother to pack your own,  they do have them for purchase or rental by the pool.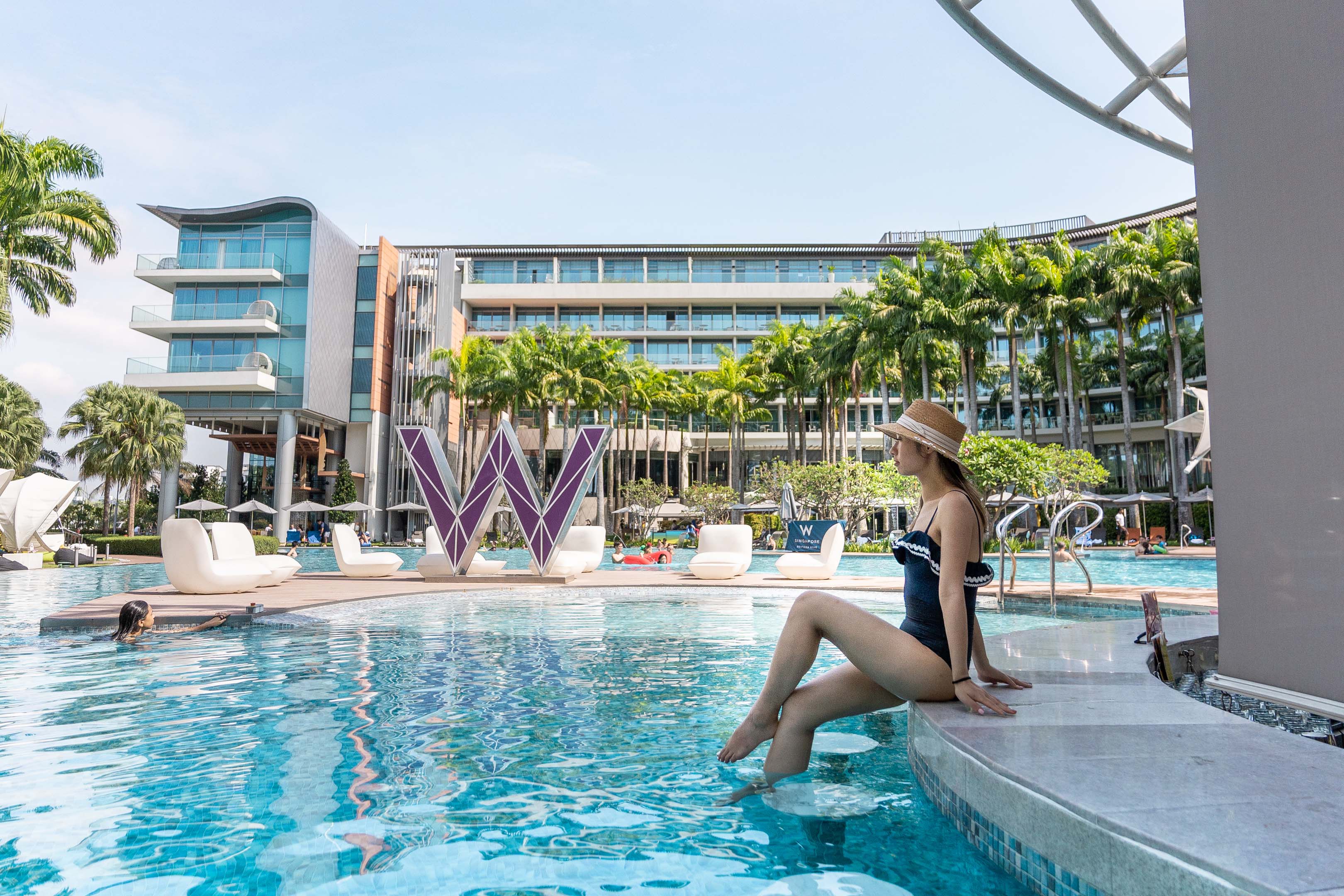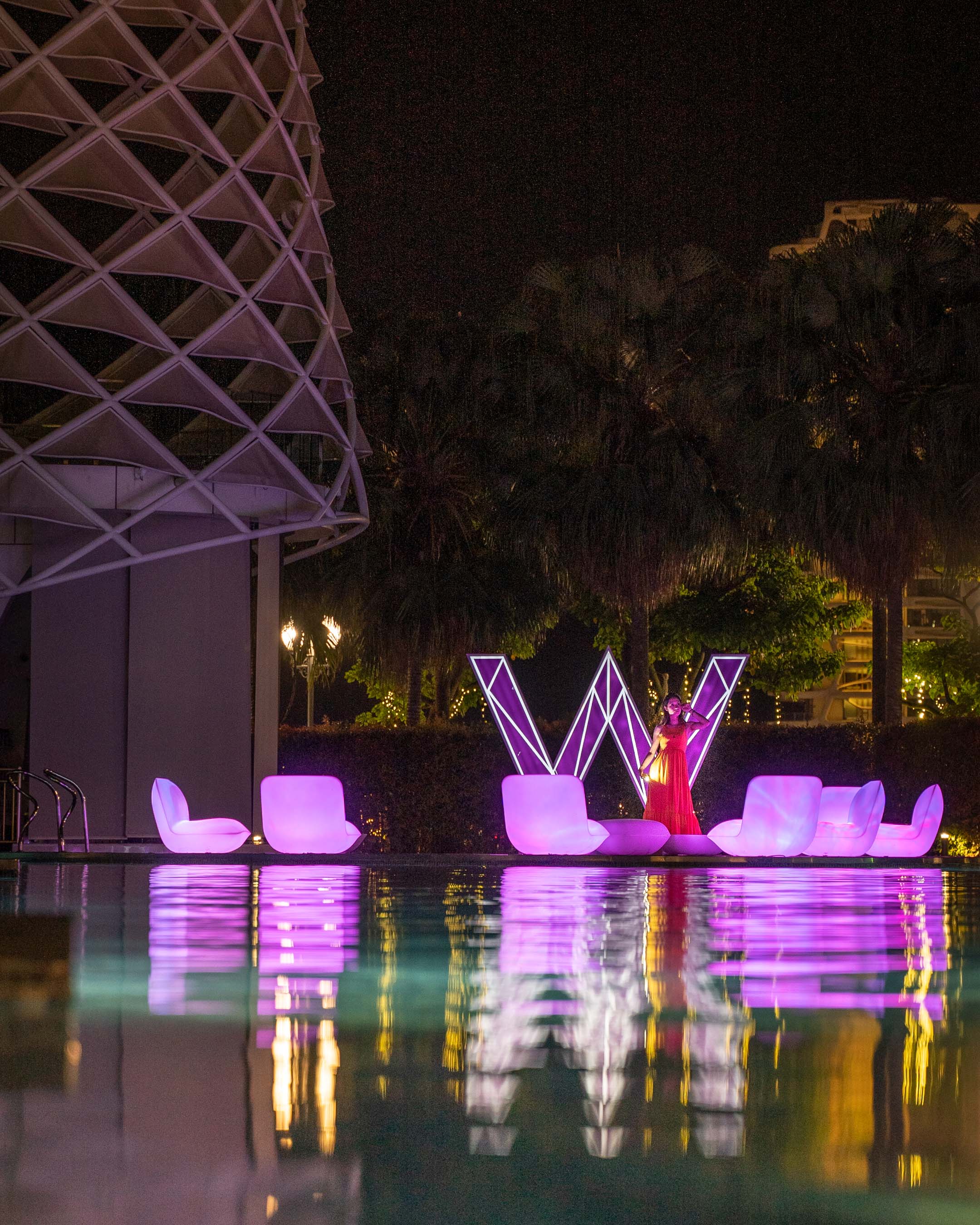 Fabulous King Room
The room is fantastic with decent size and posh interiors. The bathroom is also spacious with a functional layout but my favourite part is the patio facing the pool and marina - a perfect spot for in-room morning breakfasts. The housekeeping team was so sweet to put up balloons and prepare the birthday cake for me, the little details made this stay memorable. Bliss toiletries are staples to be provided in all W hotels we stayed and so as this one. For the mini bar, it's well-stocked and I really enjoyed to unwind with a cup of TWG tea before going to bed. I bet having the TWG tea in the minibar is probably unique to this property.
When we stayed at W Seattle last time we noticed we can change the mood light in the room and so as W Singapore, we could change the mood light next to our bed and it's nice to change up the atmosphere according to your colour preference. After all, this is such a "W" room feature for guests to play around with! We had some very good quality sleep in general and perhaps because we got to choose the foam pillows we normally sleep on. The pillow menu is extensive and the housekeeping team was amazing to deliver our pillows within 10 minutes to our room.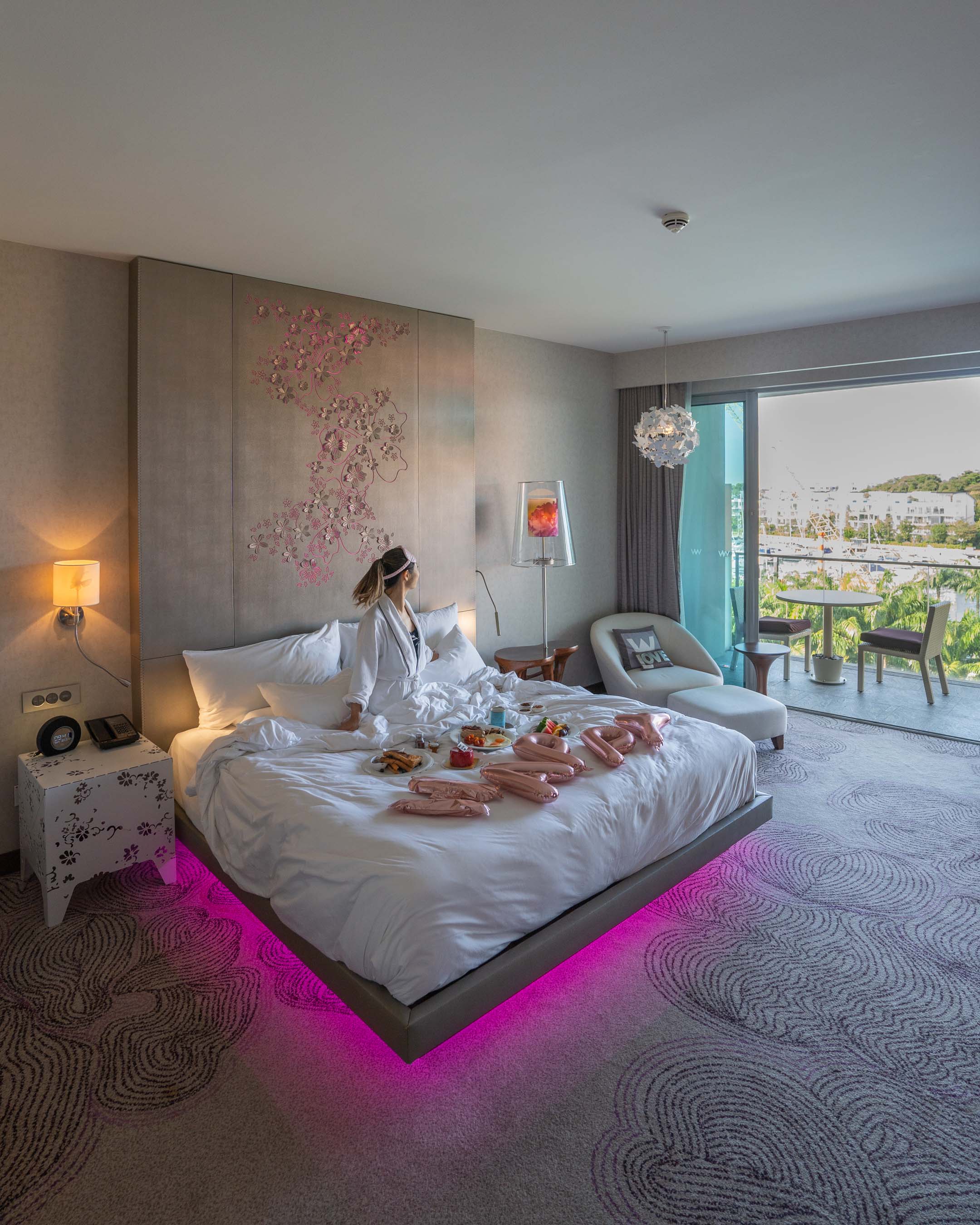 Dining
We were staying for 2 nights and tried both the in-room and buffet breakfast.  I personally prefer the food options from the buffet breakfast more, especially I always opt for the hot noodle bar with all you can pick toppings. Laksa for breakfast? A must thing to order and it was delicious !! The breakfast hours could get busy and crowded, for couples celebrating a special occasion I would suggest ordering in-room breakfasts instead.
We have also tried the dinner buffet on one night and I like the seafood varieties with sushi, sashimi, grilled lobsters and even chilli crab! They might not be the best food we had in Singapore but you can't beat the convenience of having local and international cuisine right at the doorsteps. Especially if you are travelling with families, you don't have to worry about making everyone happy for dinner options.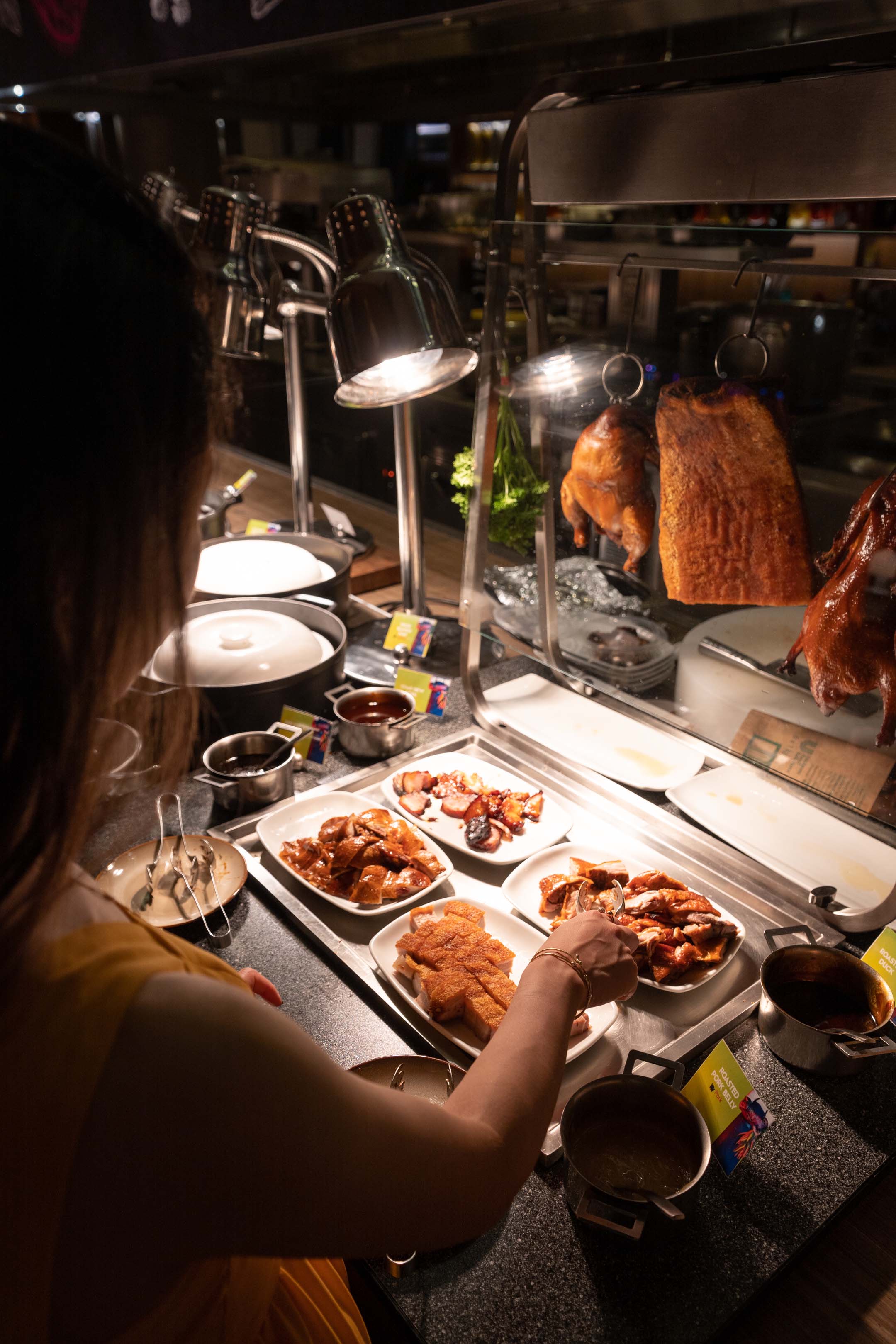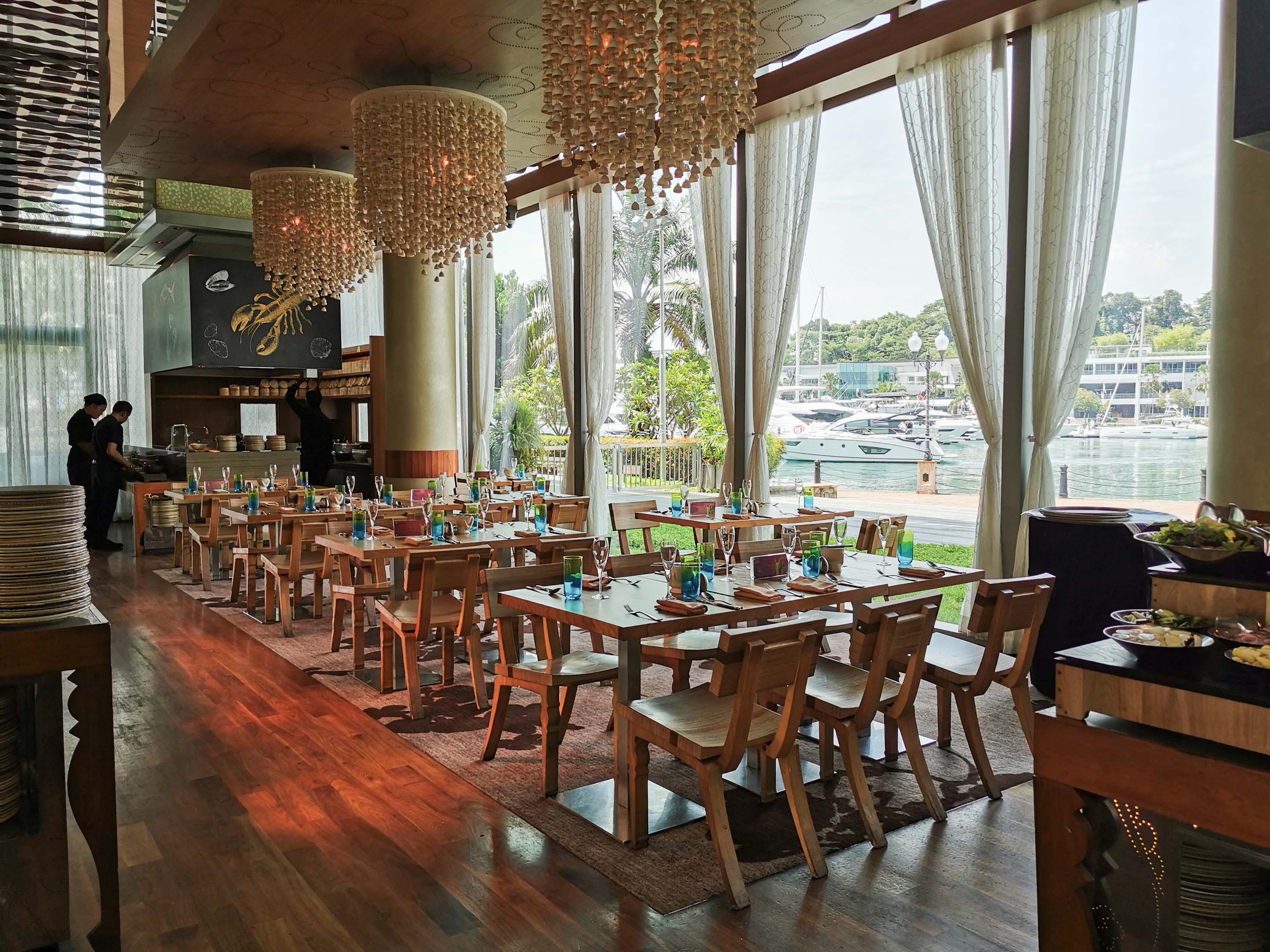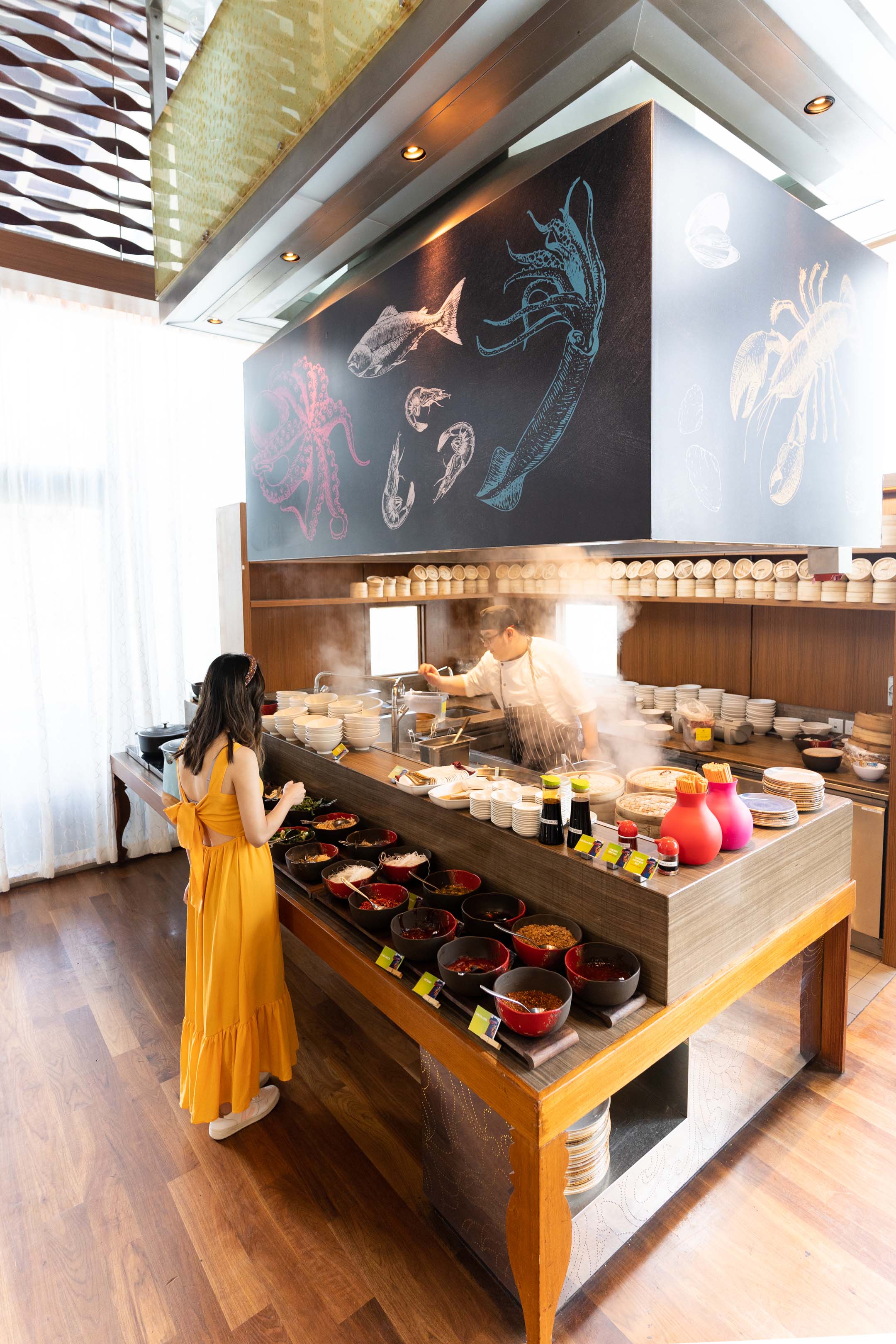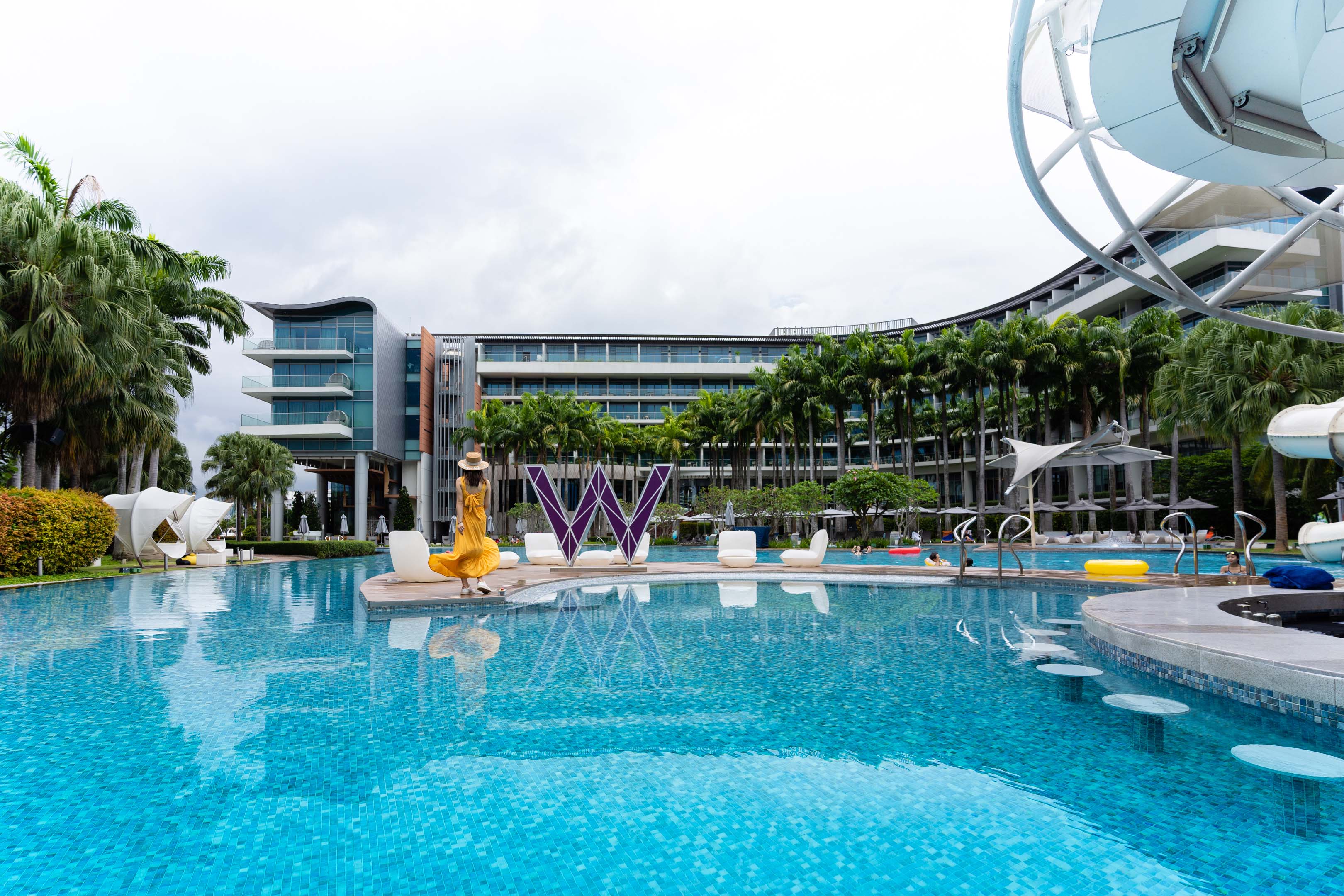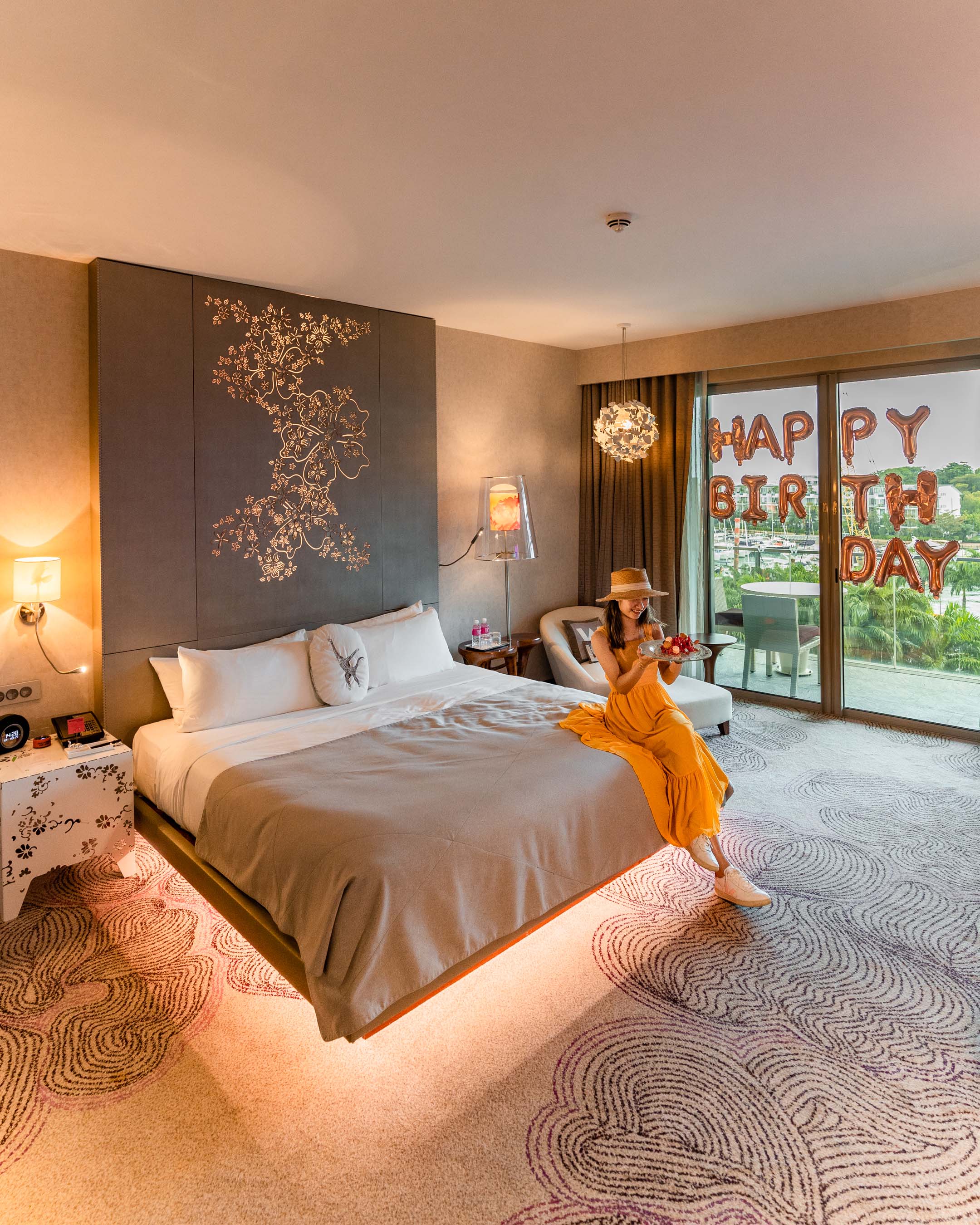 Location and transportation
The hotel is tucked away in the Sentosa Cove, given shuttle buses are running regularly, it requires around 15 minutes to get to Vivo City before you can move onto other commute and get to the downtown core. It's not the most convenient location if you want to explore Singapore downtown. However, it's very close to the Resort World and Universal Studios if these are the main attractions you want to visit. Overall I feel this is a family-friendly resort or for people who rather spend a weekend getaway in Sentosa enjoying the resort facilities without having to go outside.
Location
Have you stayed at W Singapore – Sentosa Cove before? Please comment below and let me know about your experience.