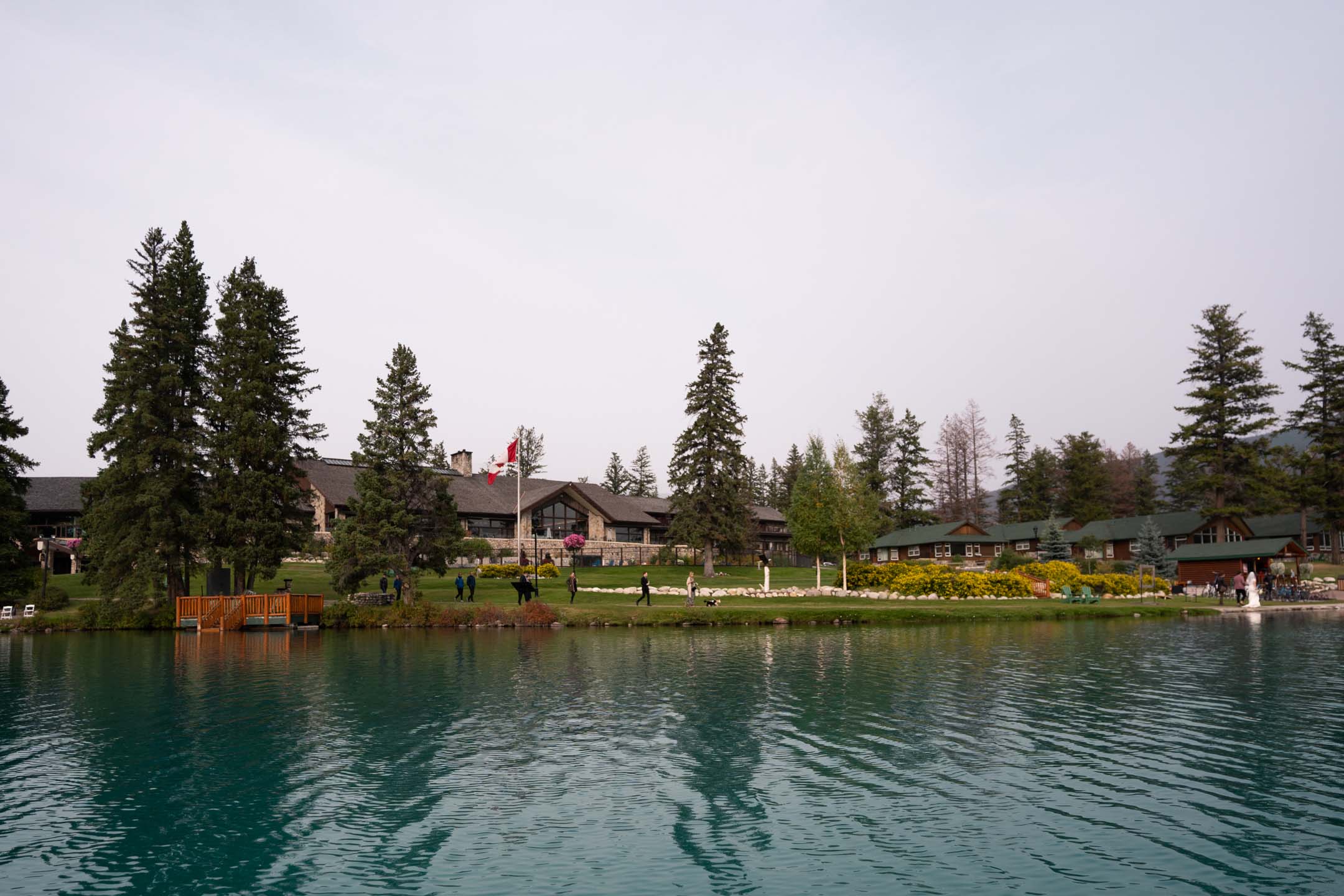 Back in September last year, we were on a special road trip to Jasper, Lake Louise, and Banff with Fairmont Hotels. We spent a week exploring the beautiful Pacific Northwest and stayed with 3 very different but equally stunning properties - Fairmont Jasper Lake Lodge, Fairmont Chateau Lake Louise, and Fairmont Banff Springs.
For those who are concerned about traveling during COVID season, I would like to address your question first on how Fairmont managed it on-site. For the entire trip staying with 3 different hotels, all staff were wearing masks and taking body temperature for guests upon checking into the restaurants and spa facilities. Sanitizer kits and masks were provided in the room or check-in counters. To maintain social distancing, usage of some facilities like the spa pool in Fairmont Banff Springs and Fairview Bar in Fairmont Chateau Lake Louise was for guests only and no longer for day visitors. Given the hotels were quite busy in Fall, especially for Lake Louise with full capacity, we were feeling comfortable with sufficient social distancing in the public areas.
Fairmont has taken the pre-cautious measures very seriously and put the guests' and staff's safety as priorities. Please do check their website and social media channels for latest COVID updates and facilities closures.
If you are planning a trip to these places in 2021, I hope this review is going to help you narrow down and pick the accommodation choices that suit you the best.
Fairmont Jasper Lake Lodge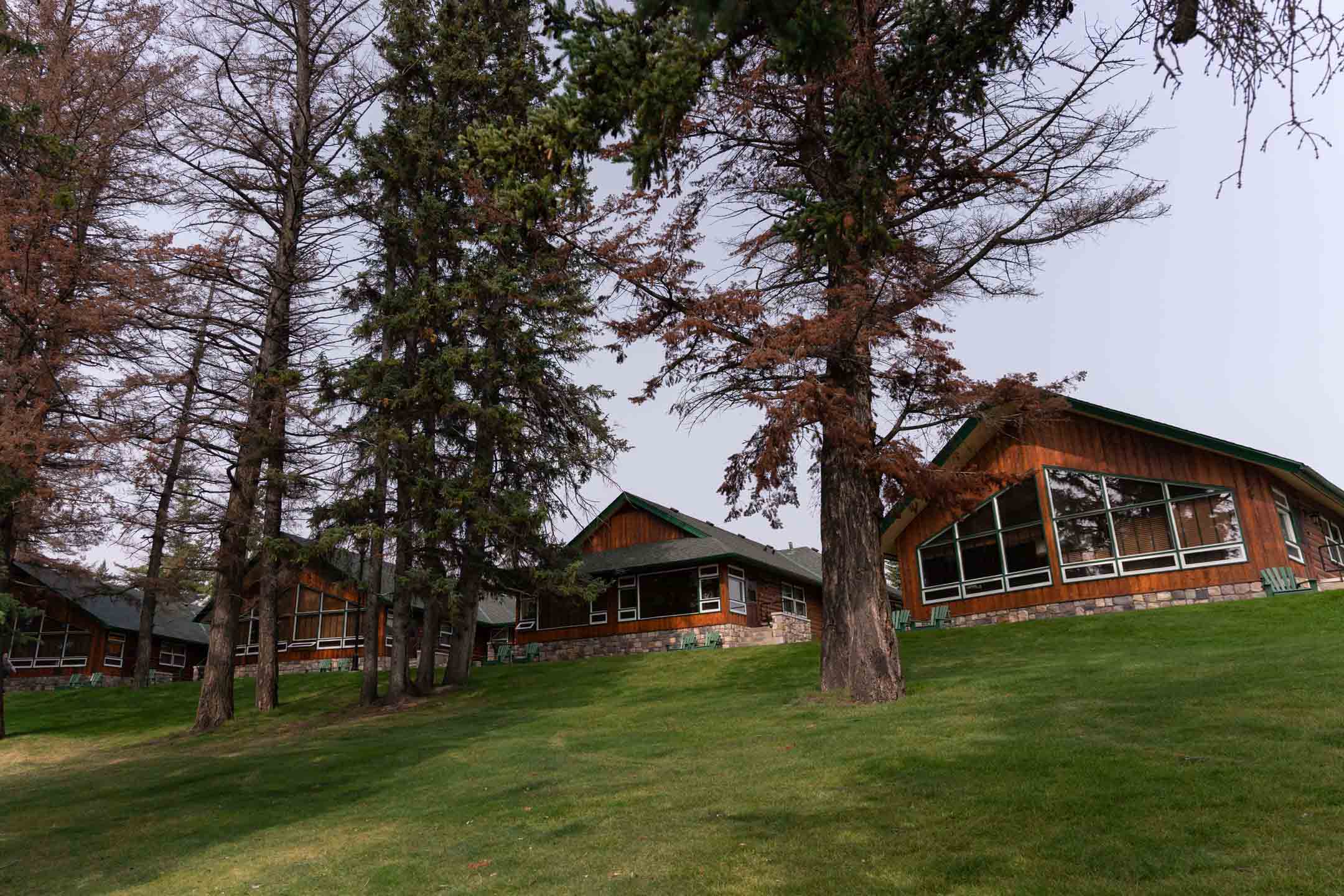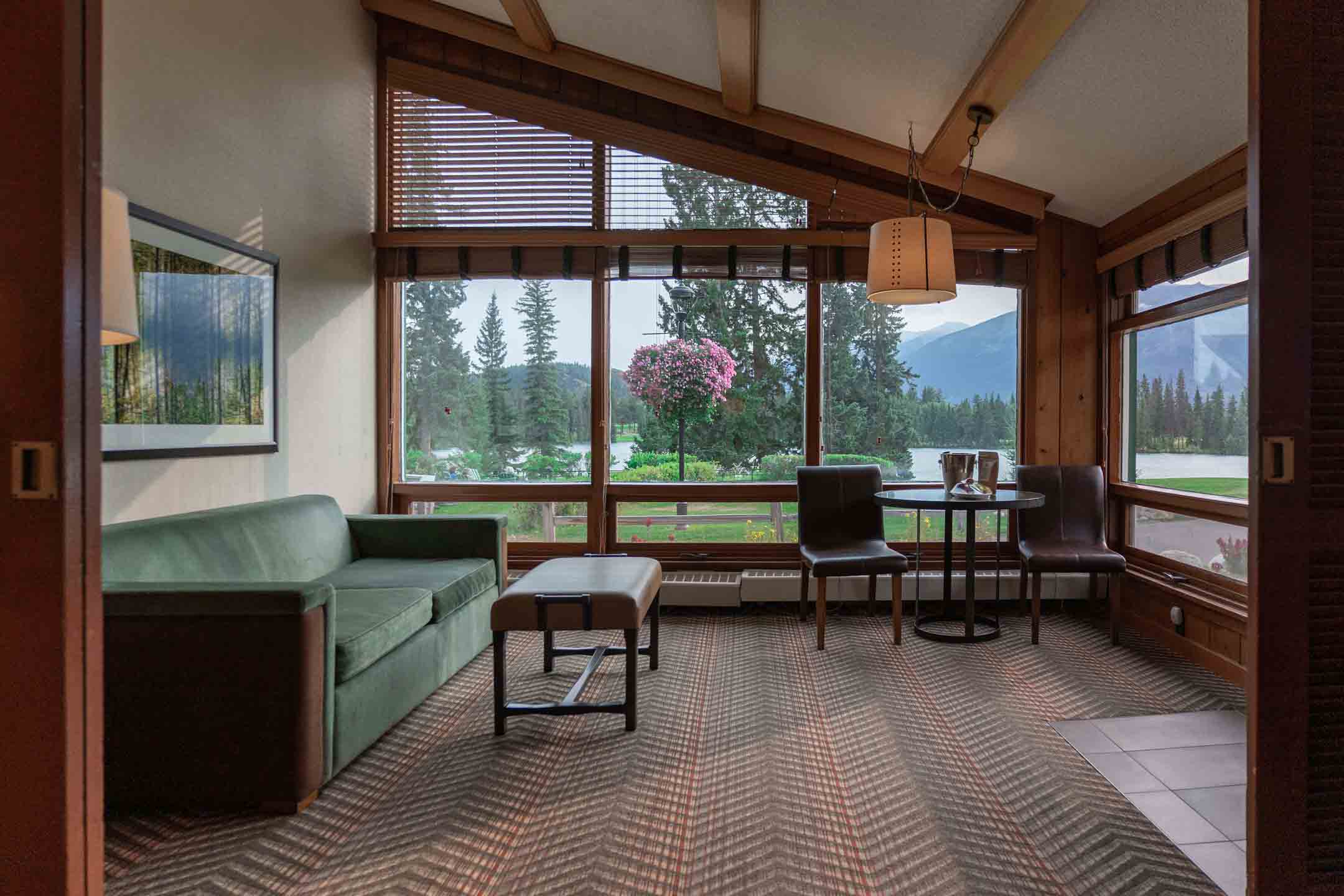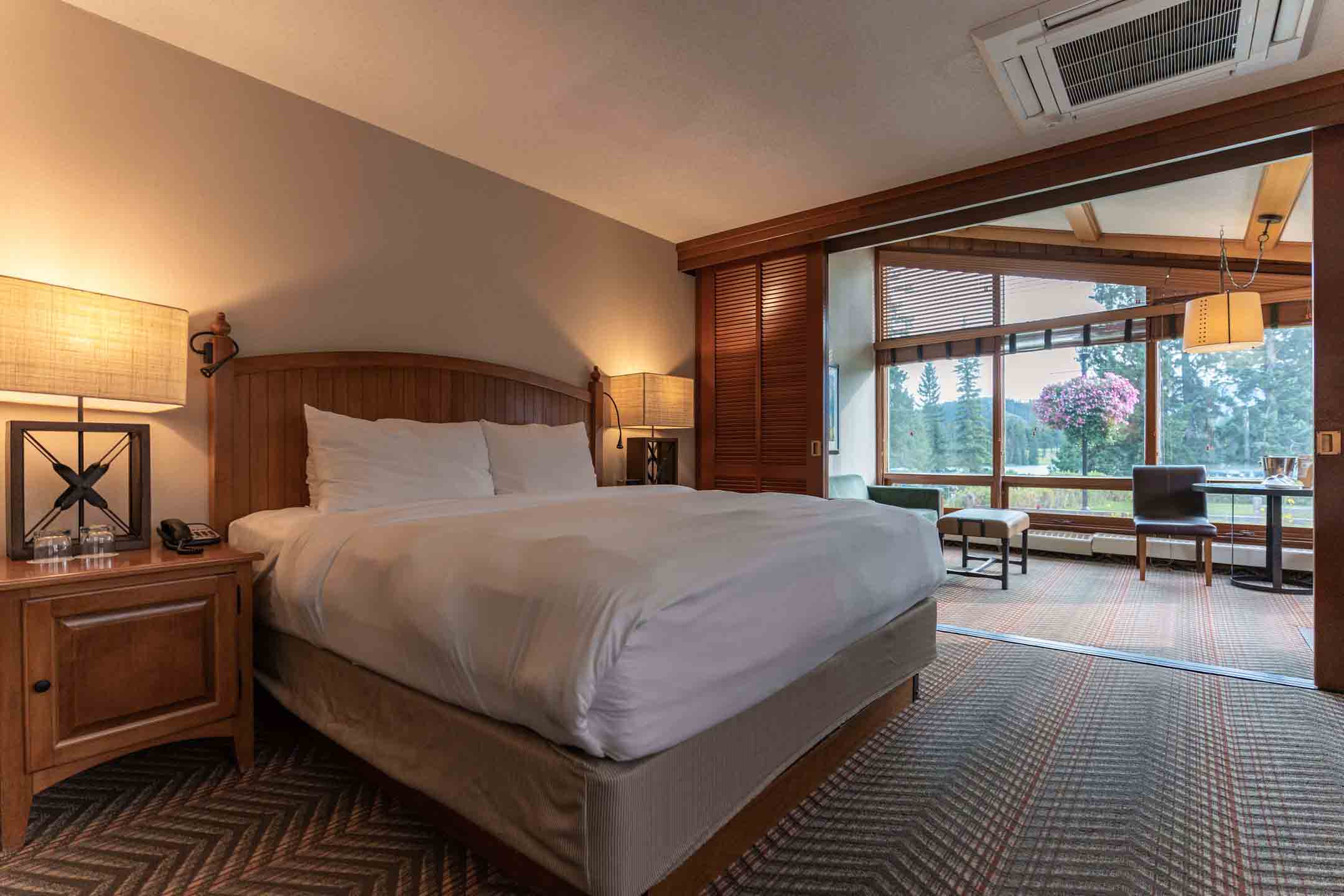 Fairmont Jasper Lake Lodge was our first stop after a 6-hour drive from Vancouver and we couldn't wait to unload our luggages and stretch our legs out. The check-in process was super-efficient. We didn't even have to leave our car as everything was ready at the gate. The hotel grounds were huge so a map was provided along with room keys and sanitizer kits. The parking lot was installed with two Tesla chargers which was a huge advantage to EV drivers.
Our room was Junior Suite with Lake View- spacious with a separate living room and a great lake view to offer.
Interiors were the west coast lodge-style which was quite unique and different from other Fairmont Hotels we have been to. The interior space was cozy, and the bed was very comfortable to sleep on . Some areas could have been updated with new furnishings, but overall the accommodation was well maintained.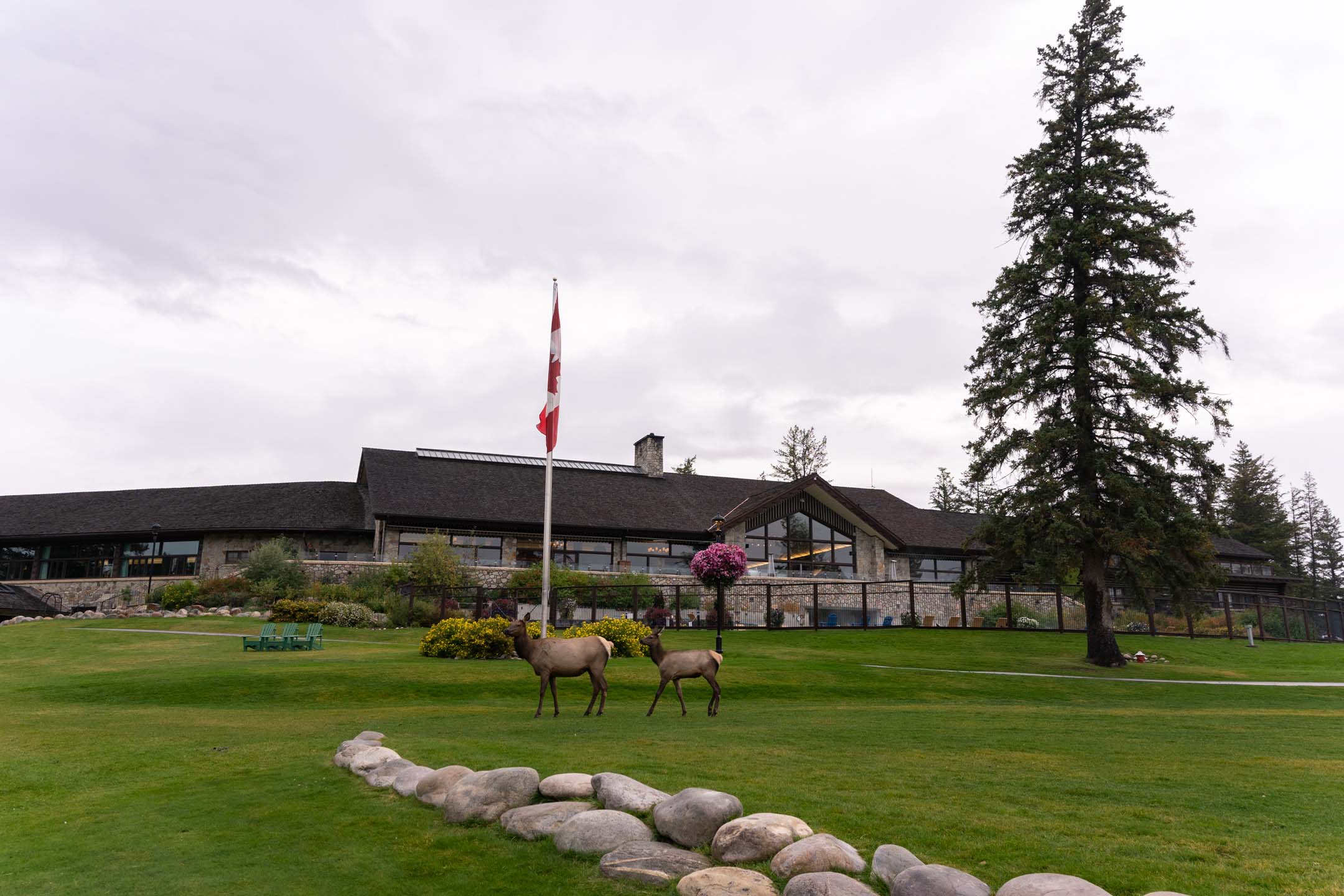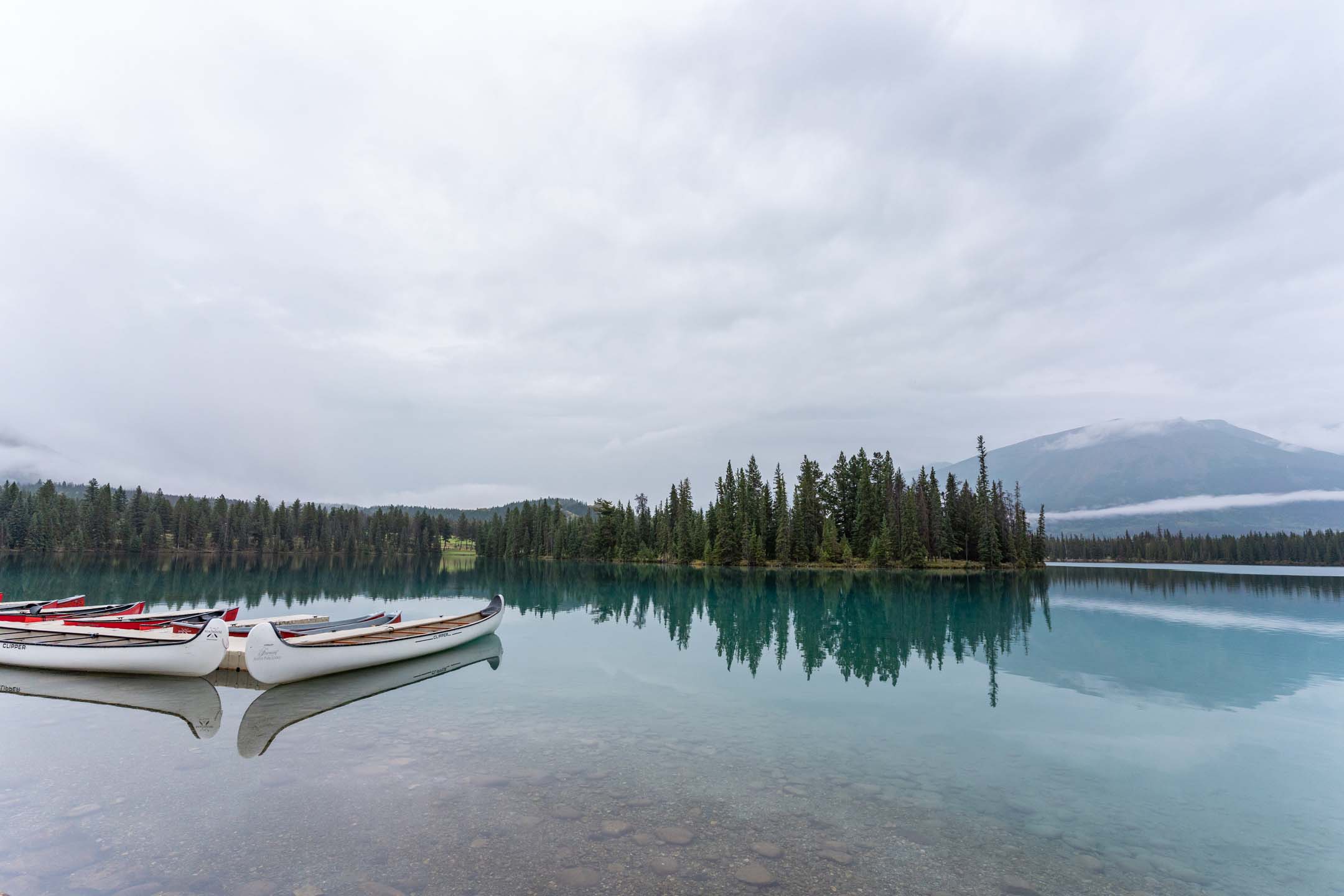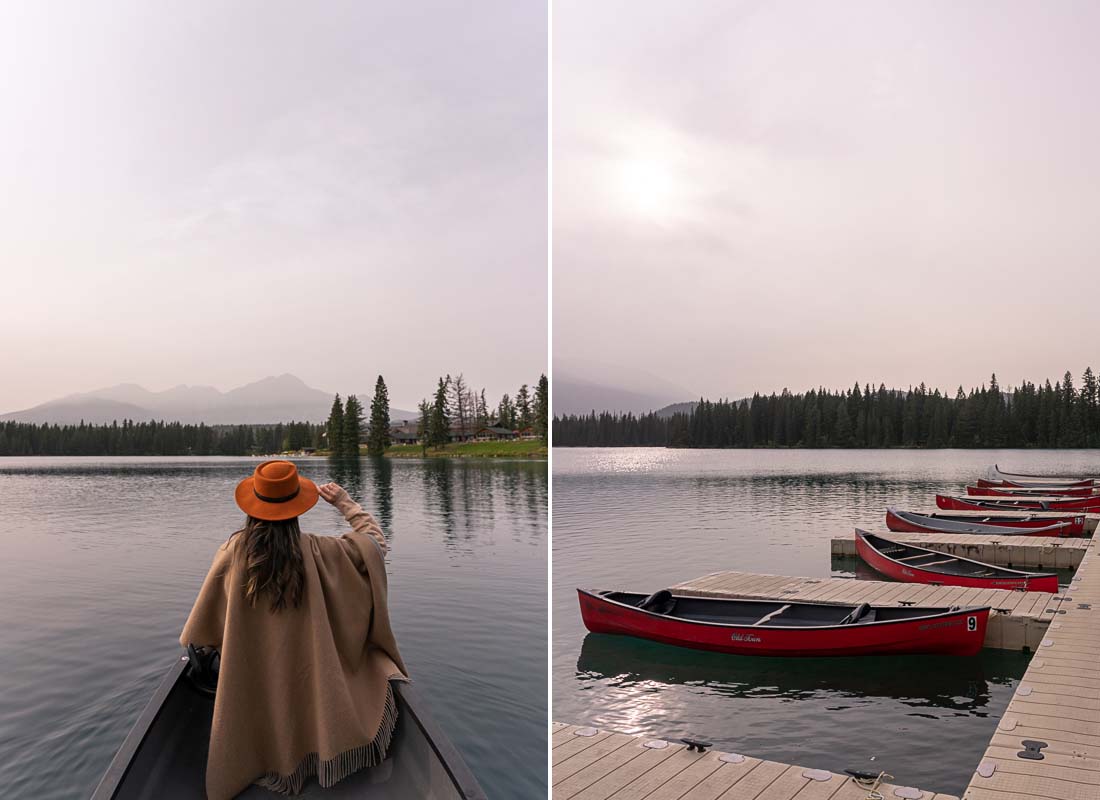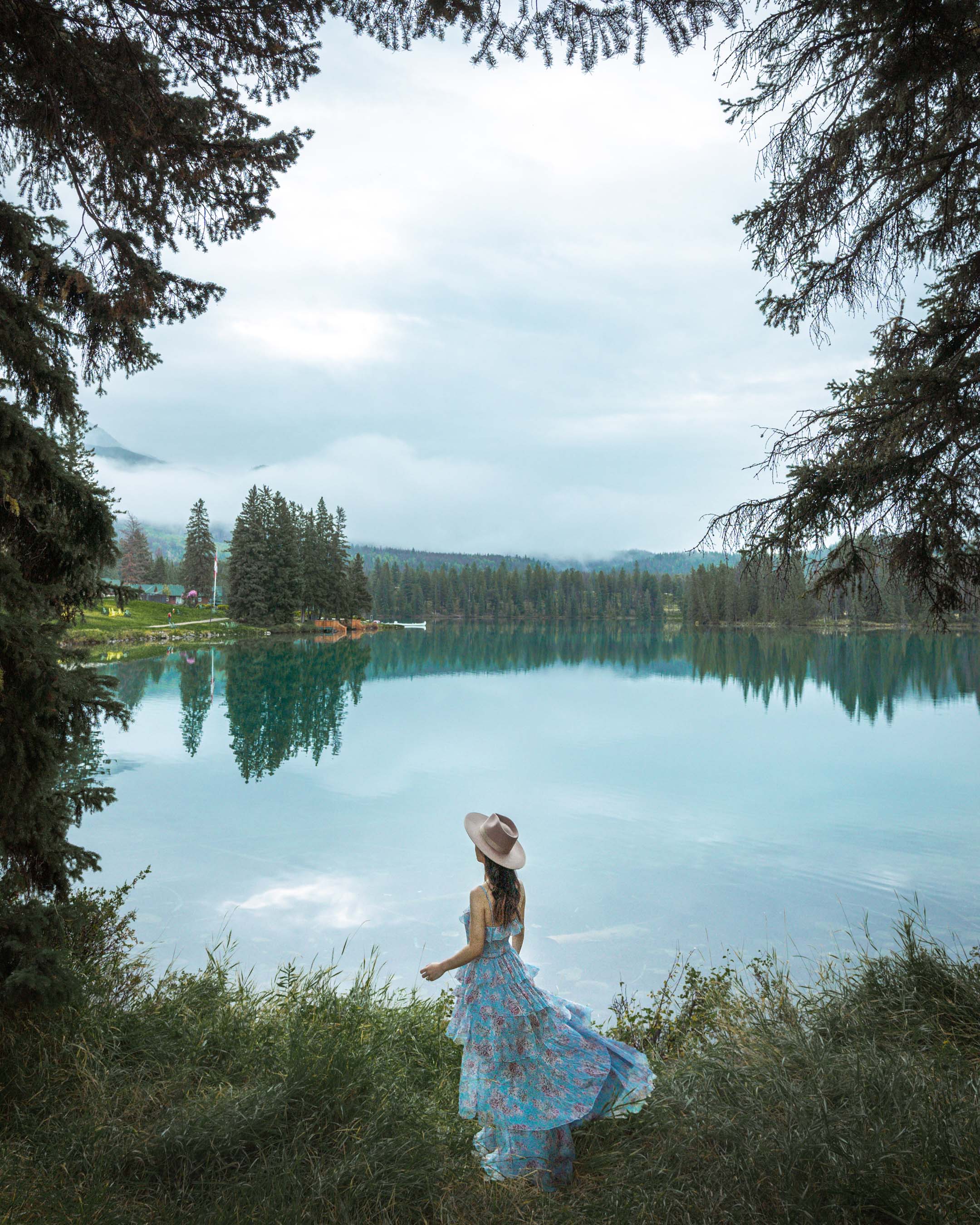 The property grounds and common areas were absolutely beautiful and that's where we spent most of our time anyway, you can tell this view makes up for everything!
Jasper Park Lodge also offers a great guest program for outdoor activities like mountain bikes, kayak, paddleboard rental, etc. Guests can enjoy a complimentary 1-hour rental (included in the resort fee) and we chose the kayak ride in Lake Beauvert.
What I love the most about this resort is how we connected with beautiful nature and wildlife without leaving the property. We saw an Elk's family twice and got pretty up close. If you are lucky, you may also spot mountain goats in the resort.
Fairmont also had an amazing guest program to offer a variety of fun activities on-site, such as the guided tour of the Planetarium. It was fun and interactive to explore virtual constellations and northern lights with the latest technology in a domed theatre.
We also didn't need to figure out our meals as it also offered a great selection of dining options like the fine dining restaurant - Orso Trattoria.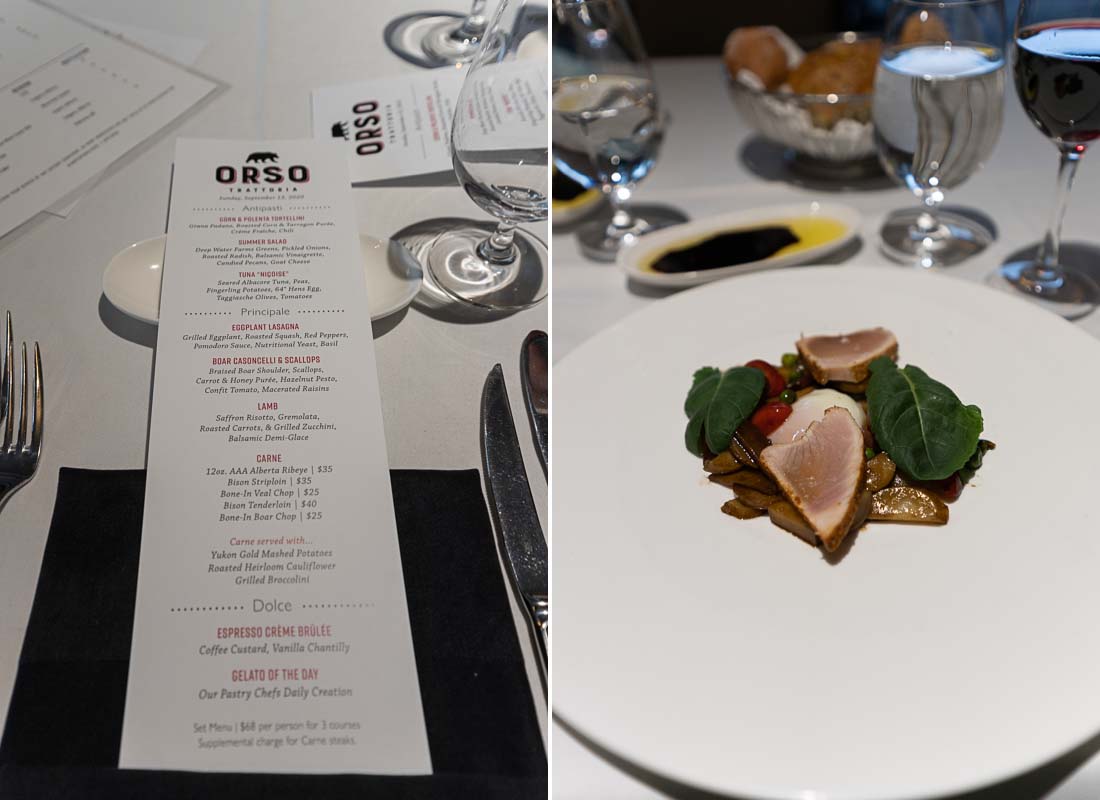 We had a fantastic 3-course Italian dinner at Orso Trattoria. The menu was simple but everything was prepared beautifully and tasted delicious. I would recommend you reserve the window seats to enjoy the great meal by the lake view.
Each morning, we had breakfast at the restaurant's hotel - The Great Hall which offered hearty choices with generous portions.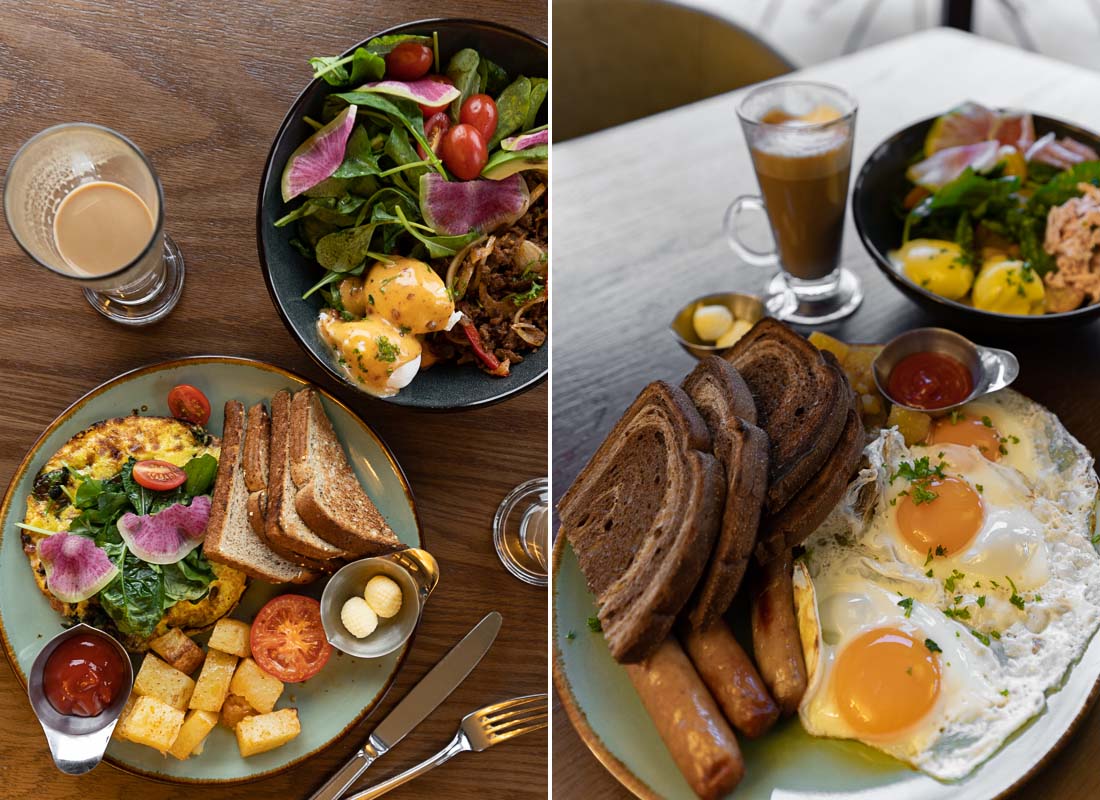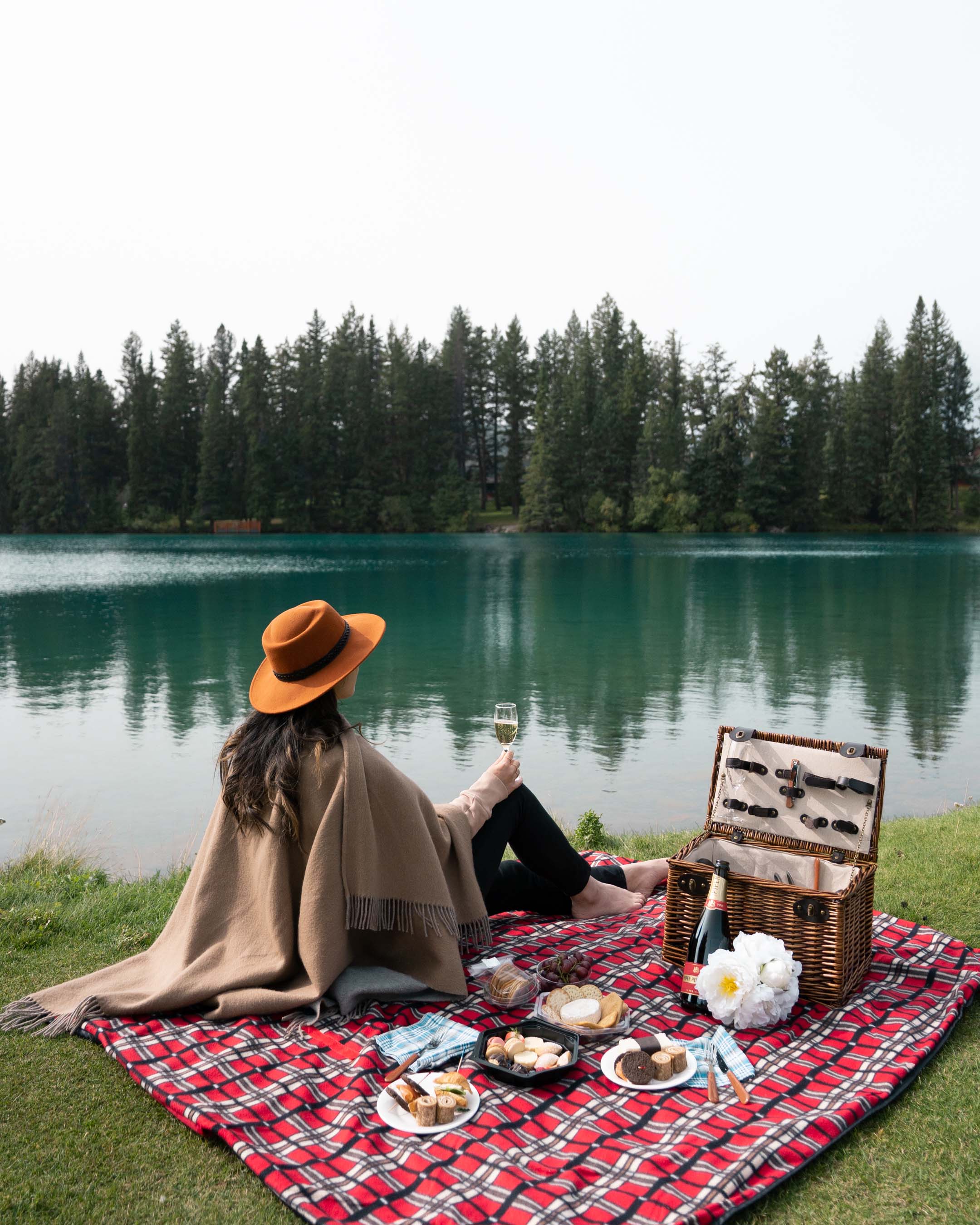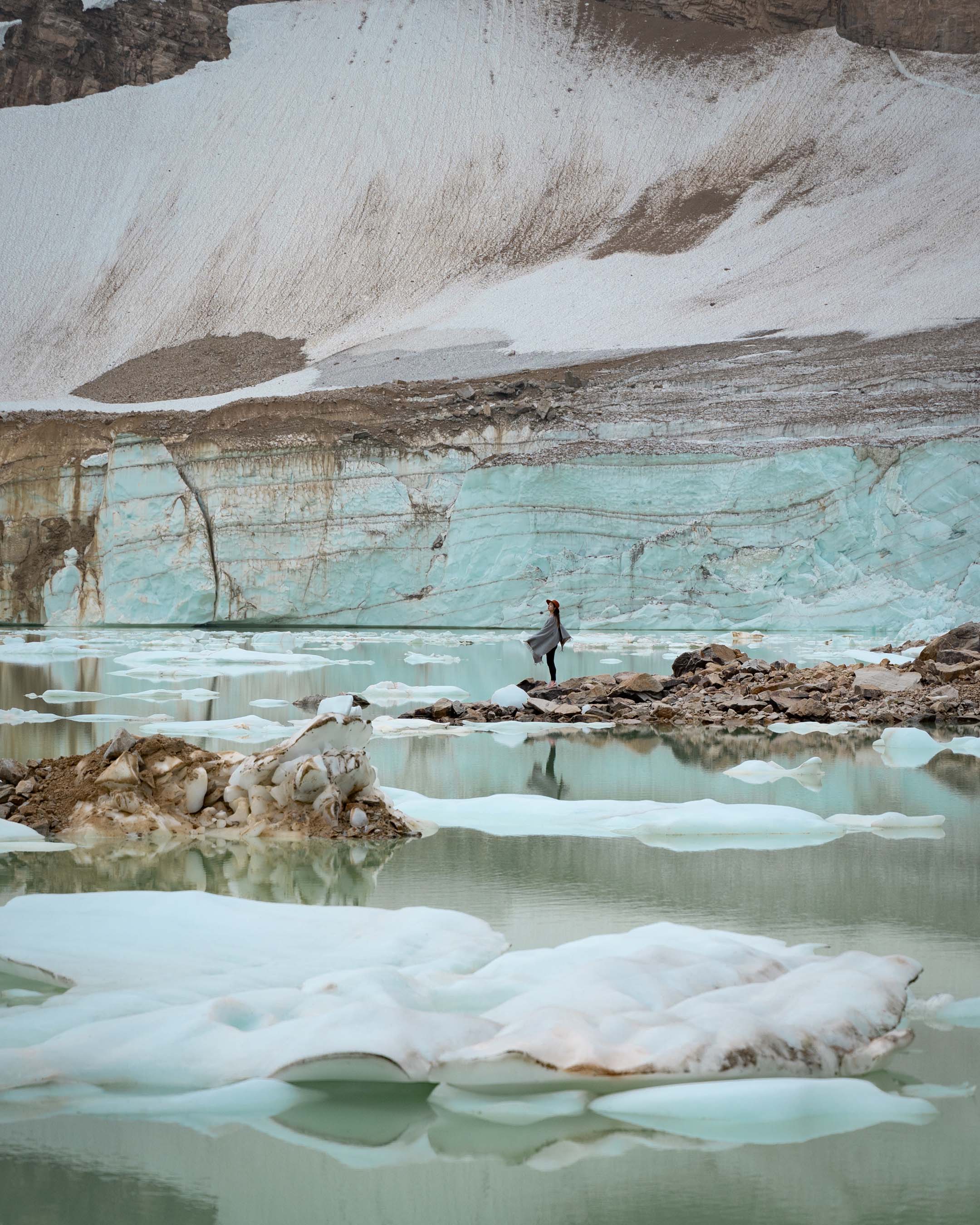 Fairmont Chateau Lake Louise
Next, we drove a couple hours straight from Jasper to Lake Louise. We had a smooth ride, made a couple photo stops and just made it to the charging station at Fairmont Chateau Lake Louise. This is the second hotel we stayed at and little did I know it's also the only hotel that's located by the lakefront. The exclusivity to the view is one of the main reasons we only want to stay here.
Gold guests had private check-in and lounge access on a different floor. The amazing staff was very helpful to find us the best available room so we could have the most gorgeous view of Lake Louise. Gold lounge also offered light breakfasts, hor d'oeuvres and snacks to go for guests, checking-in with a glass of champagne was the best way to start our day here.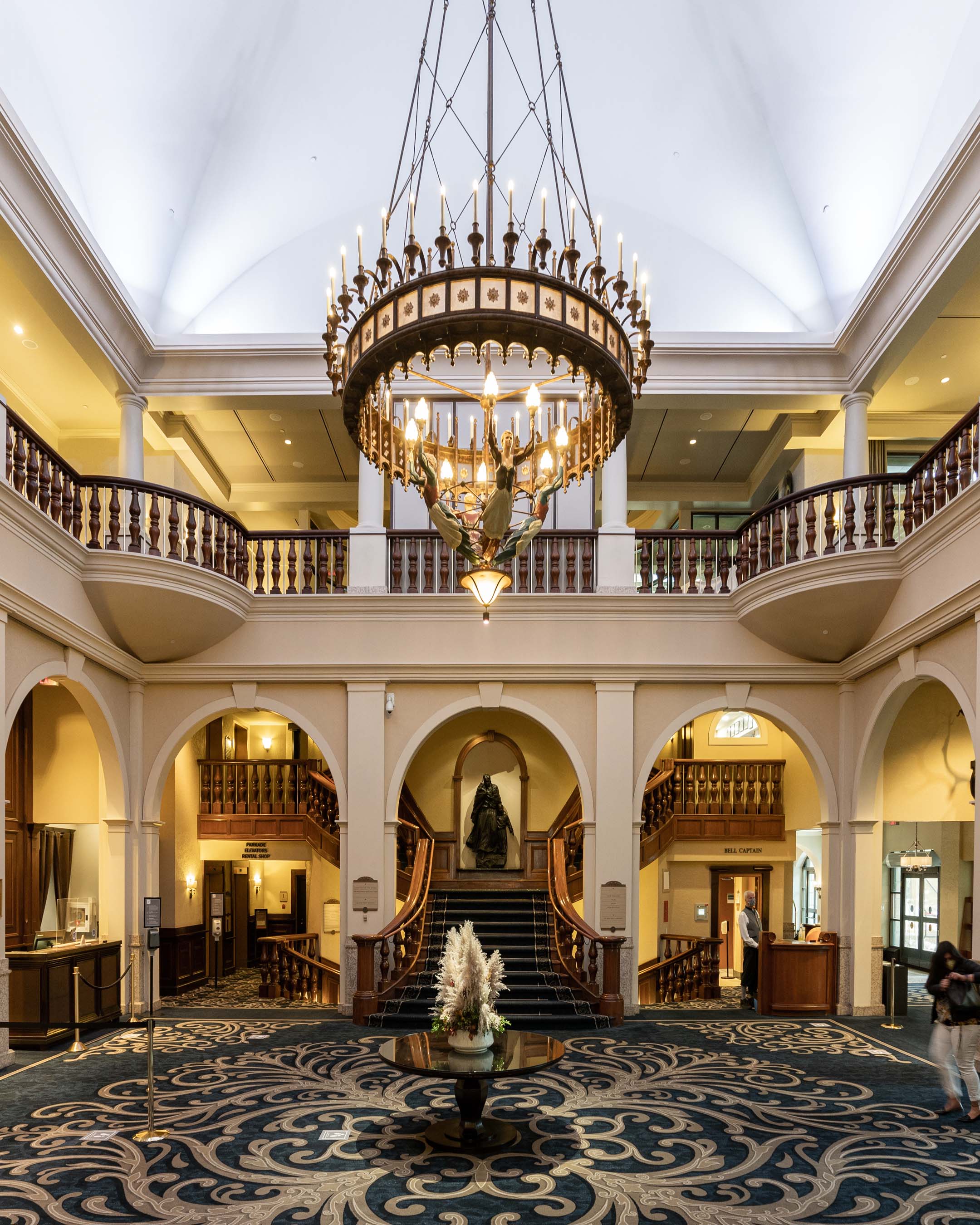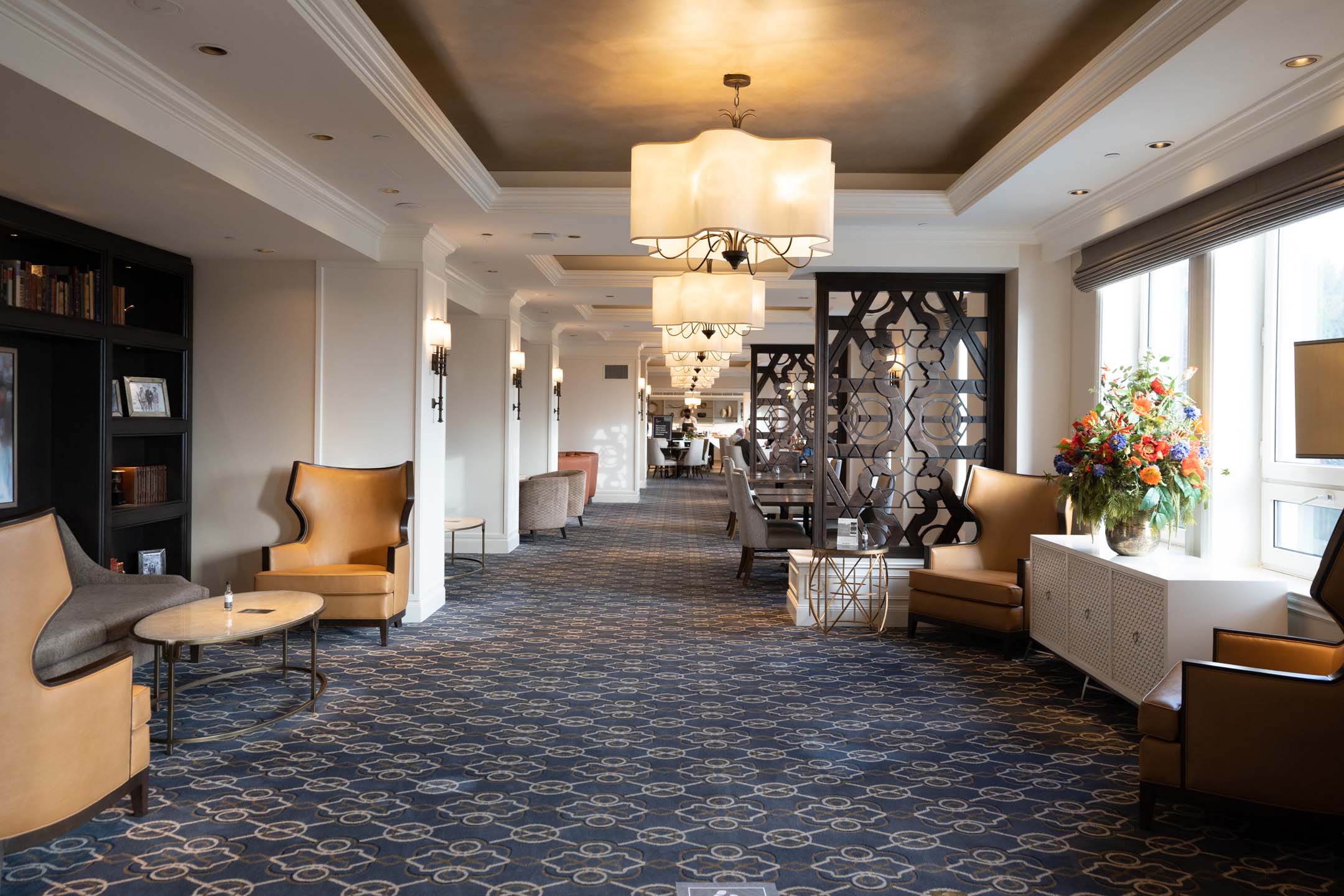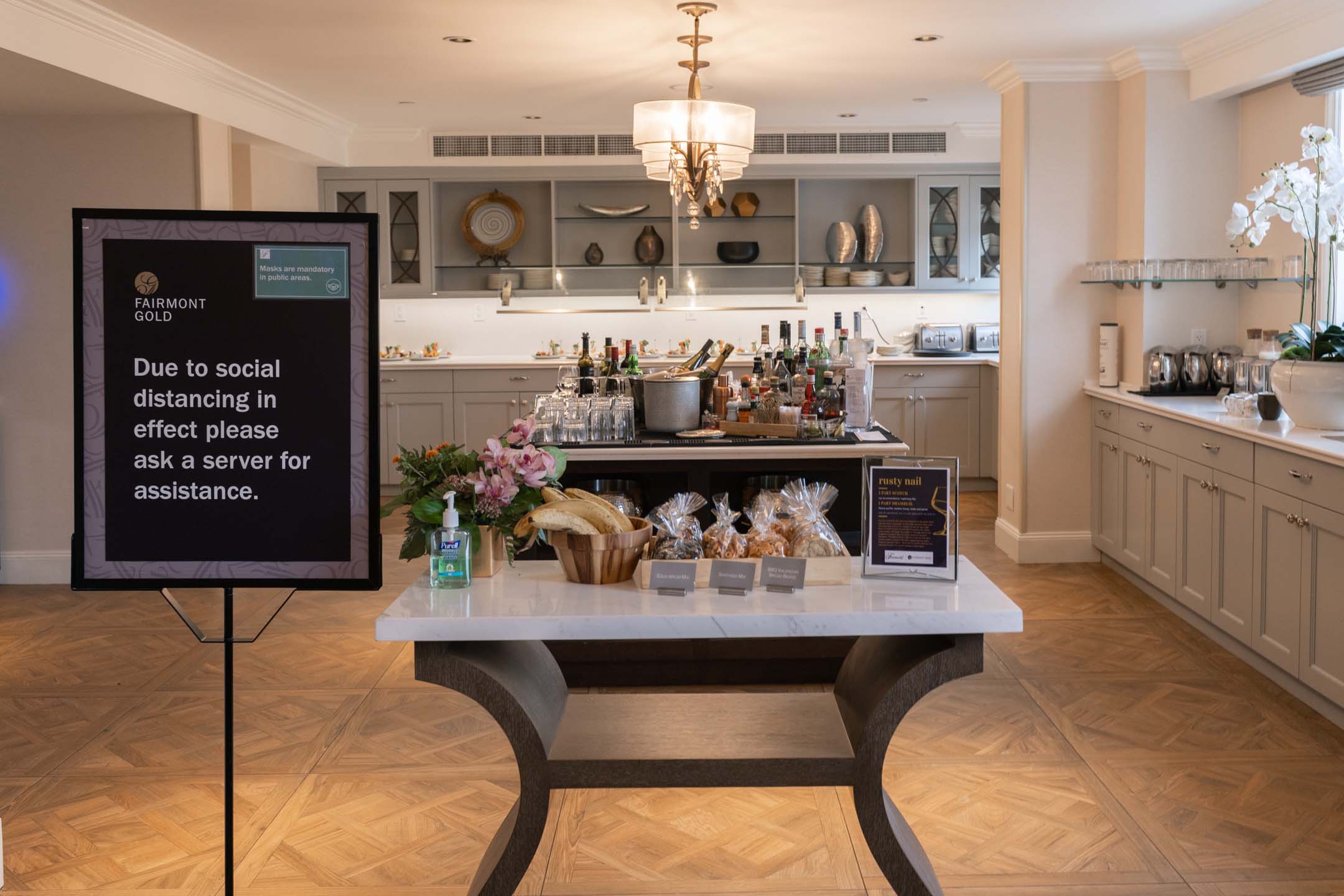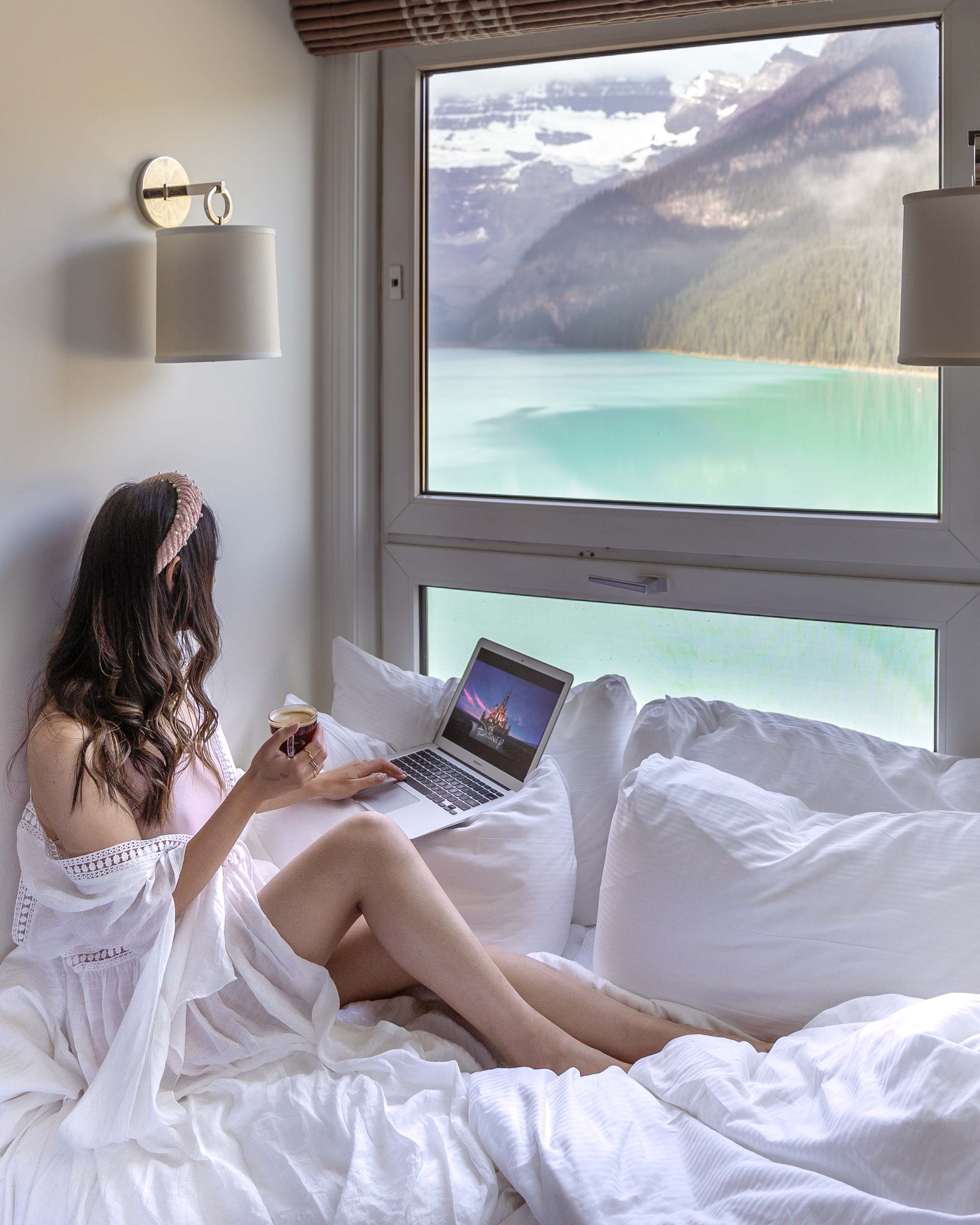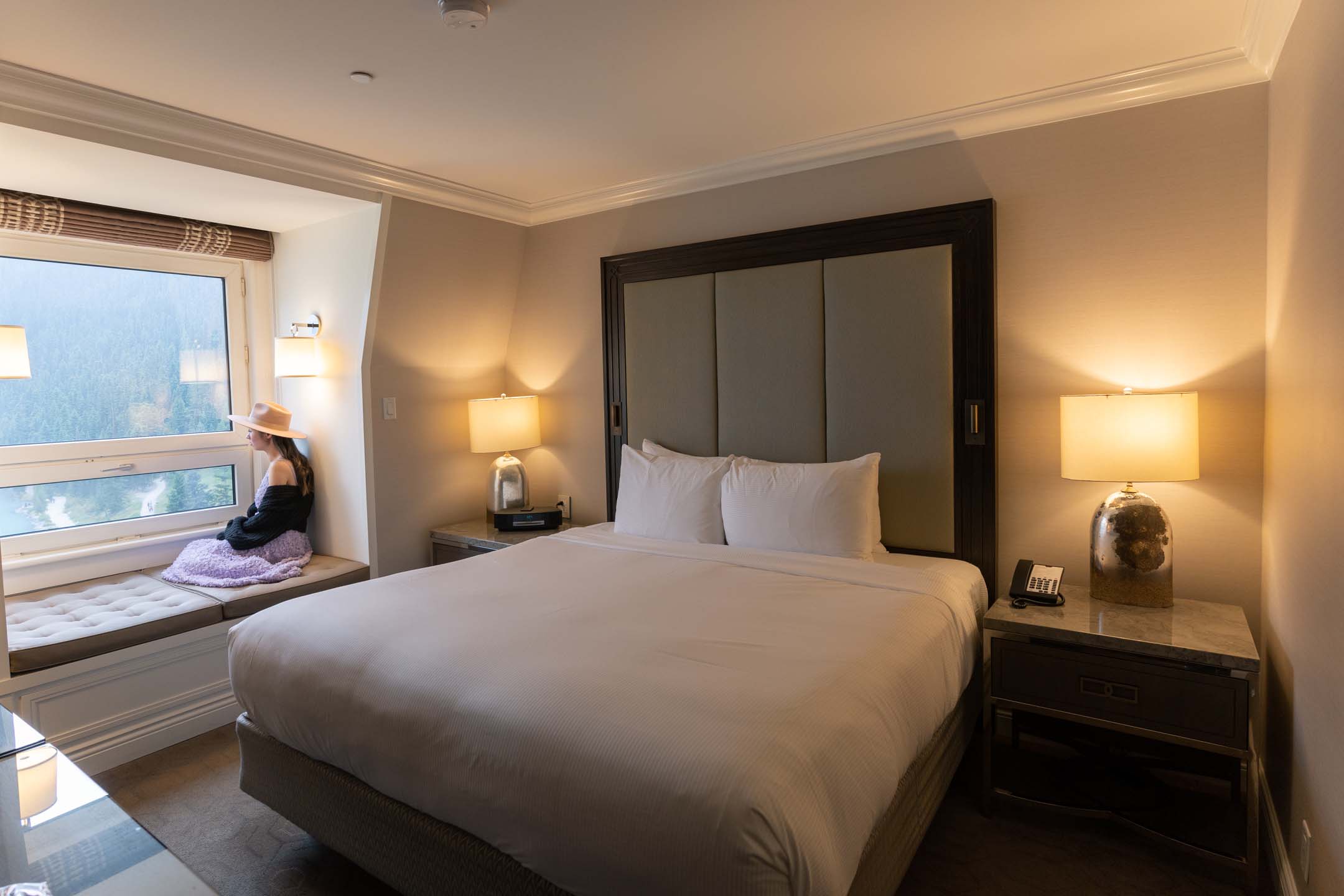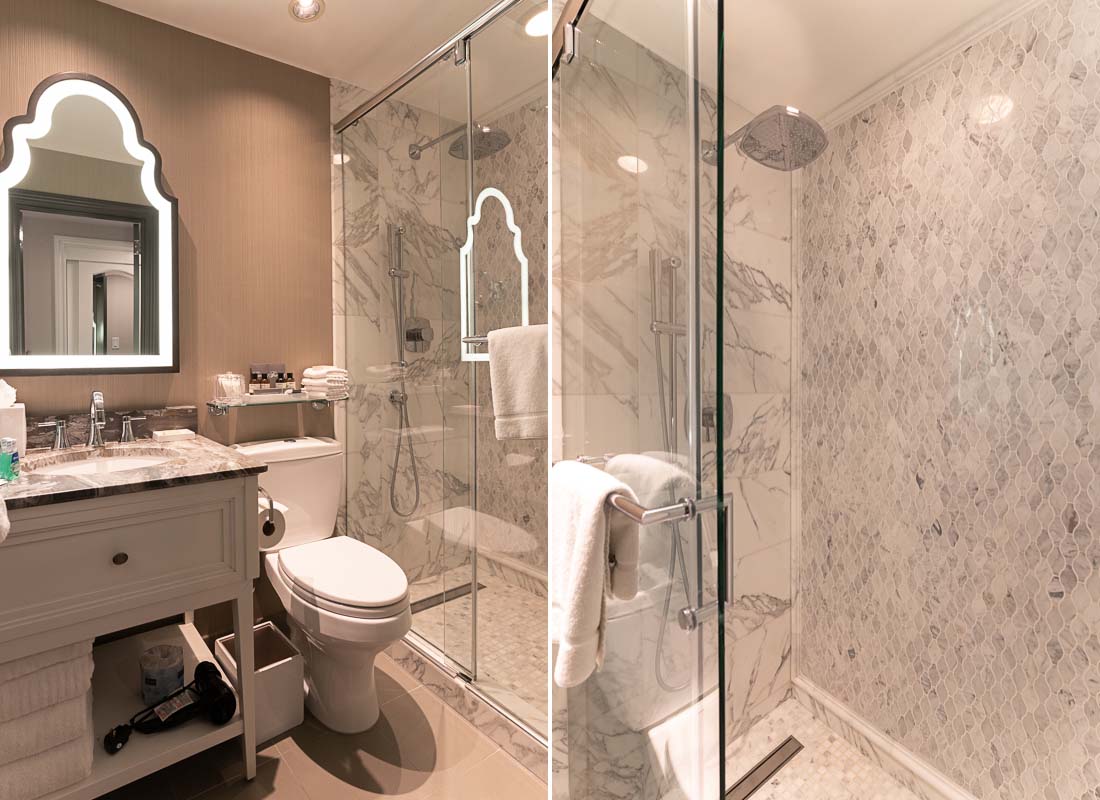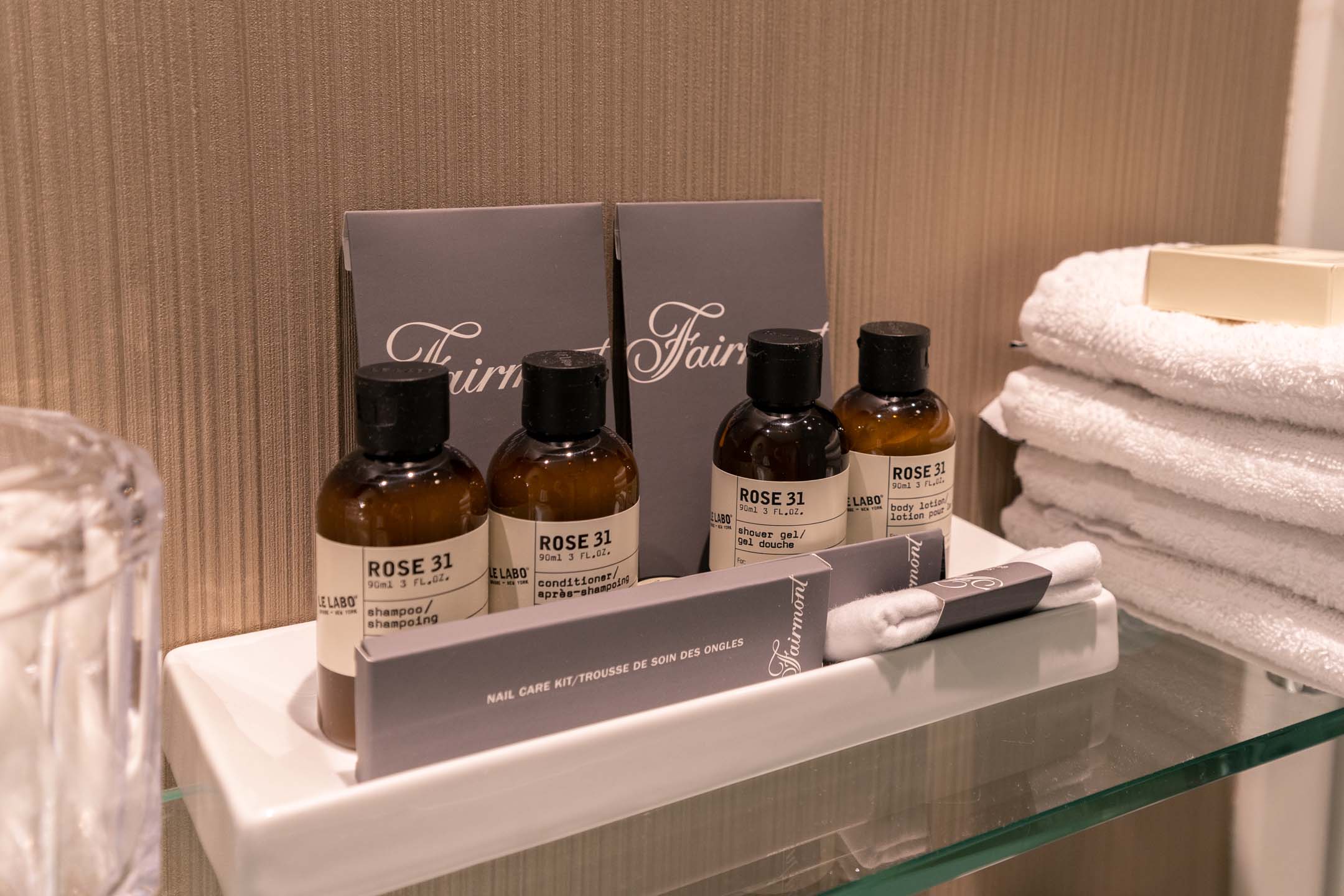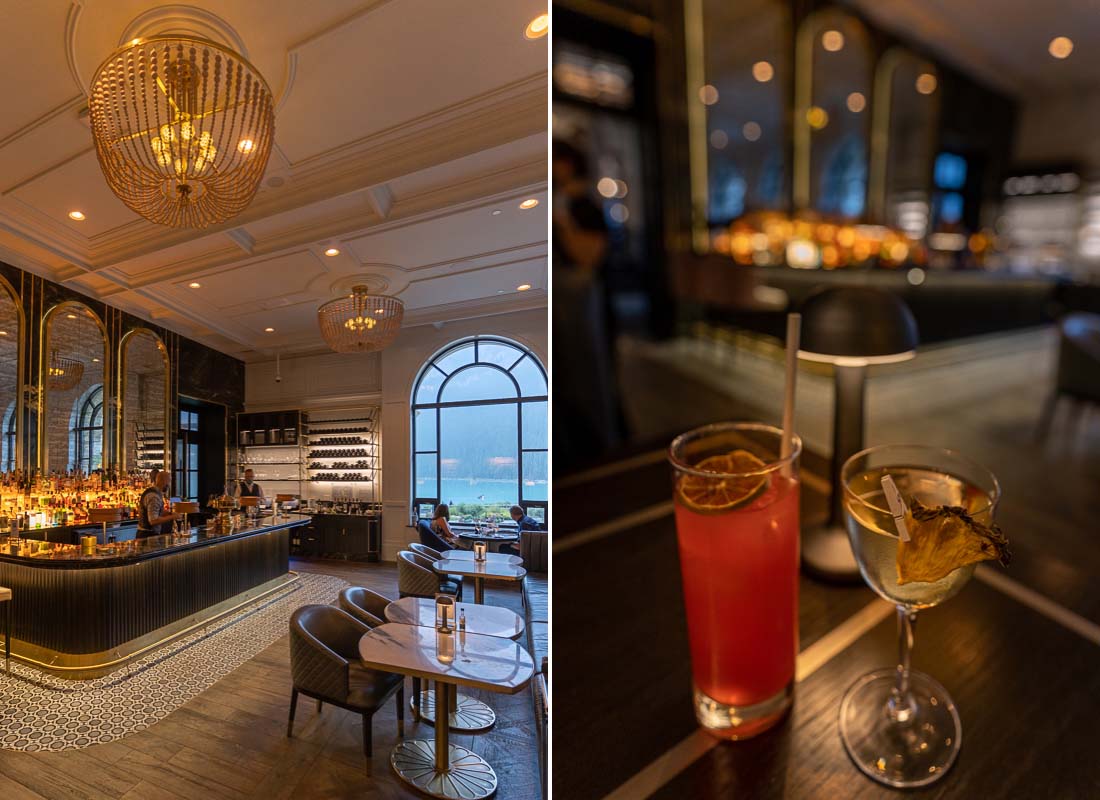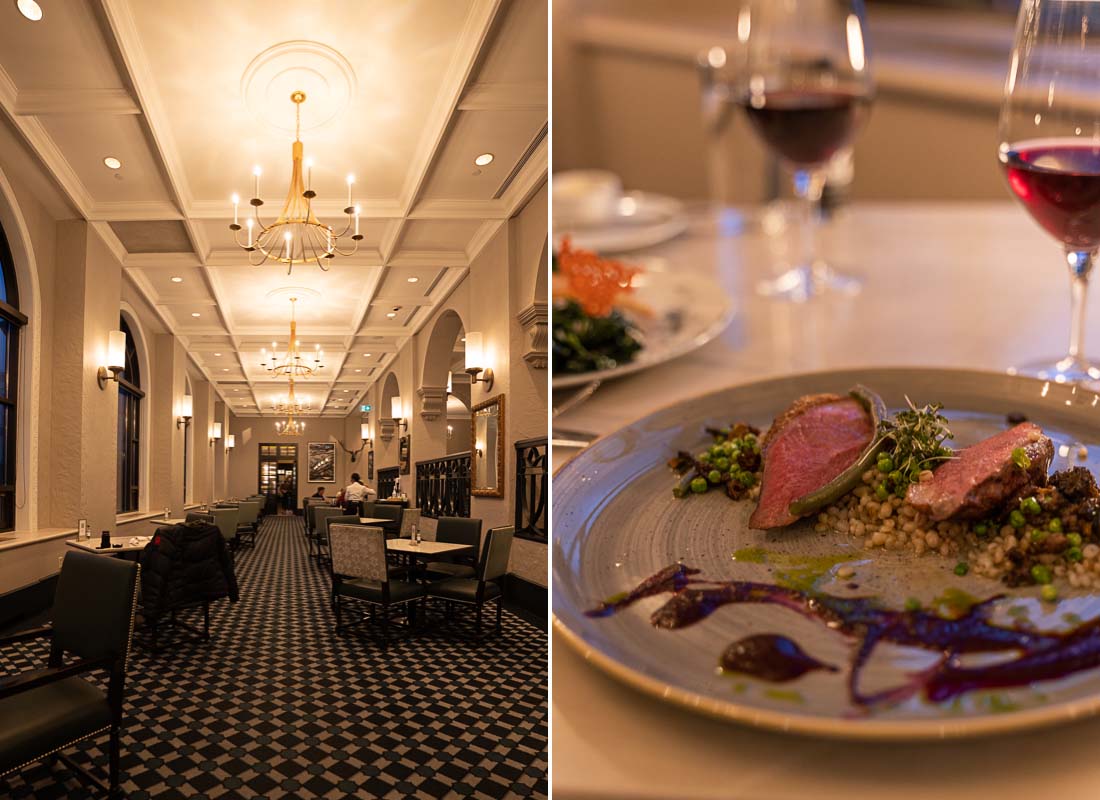 Gold guests were also provided a voucher to redeem a complimentary kayak ride in Lake Louise. Another great benefit to be the Gold guests is the free shuttle service to Moraine Lake. Moraine Lake is not only well known for its Gatorade like water but also the fuss to get a parking spot. The shuttle service saved us so much time without getting up before sunrise and gave us a much more pleasant and hassle-free way to visit the place.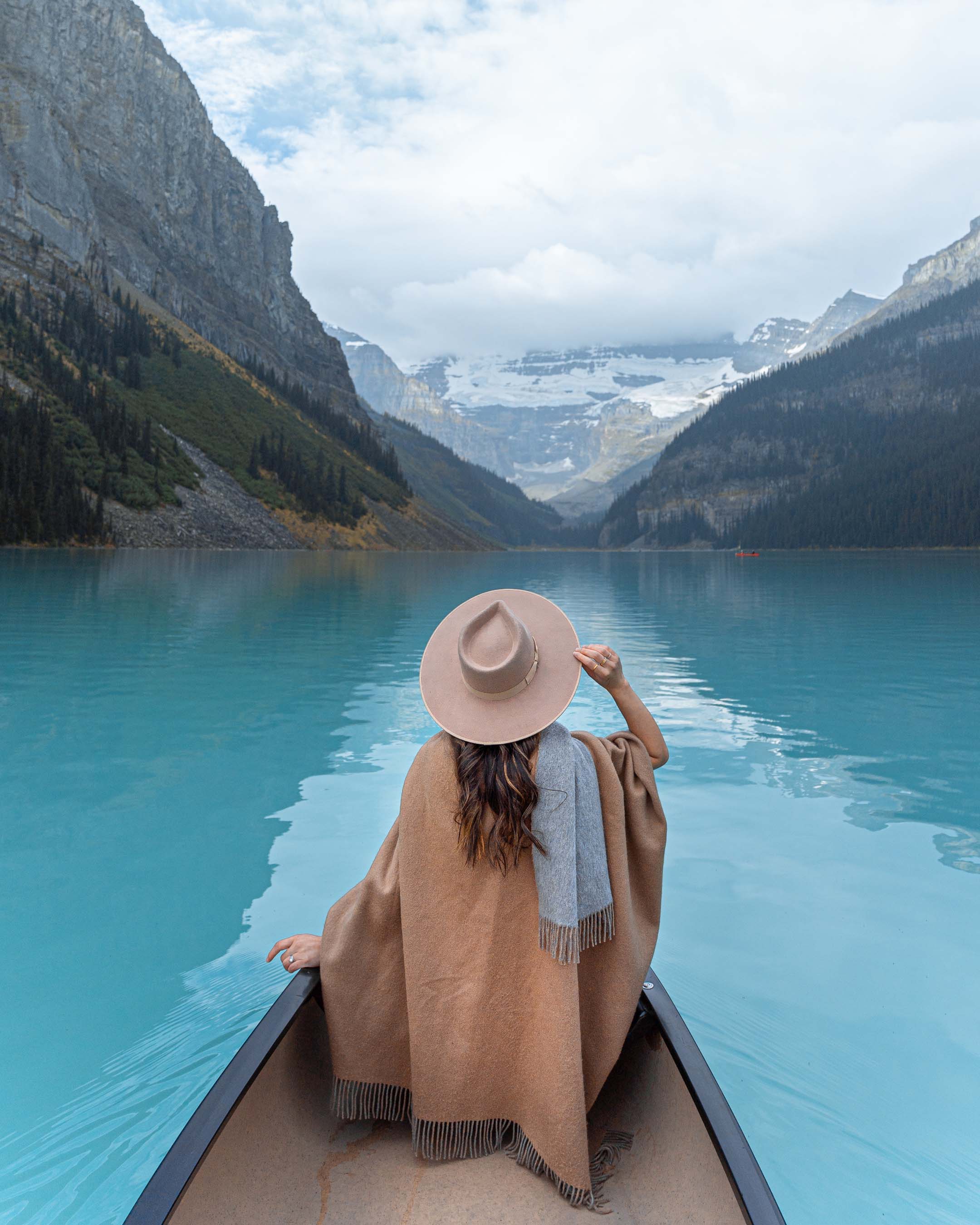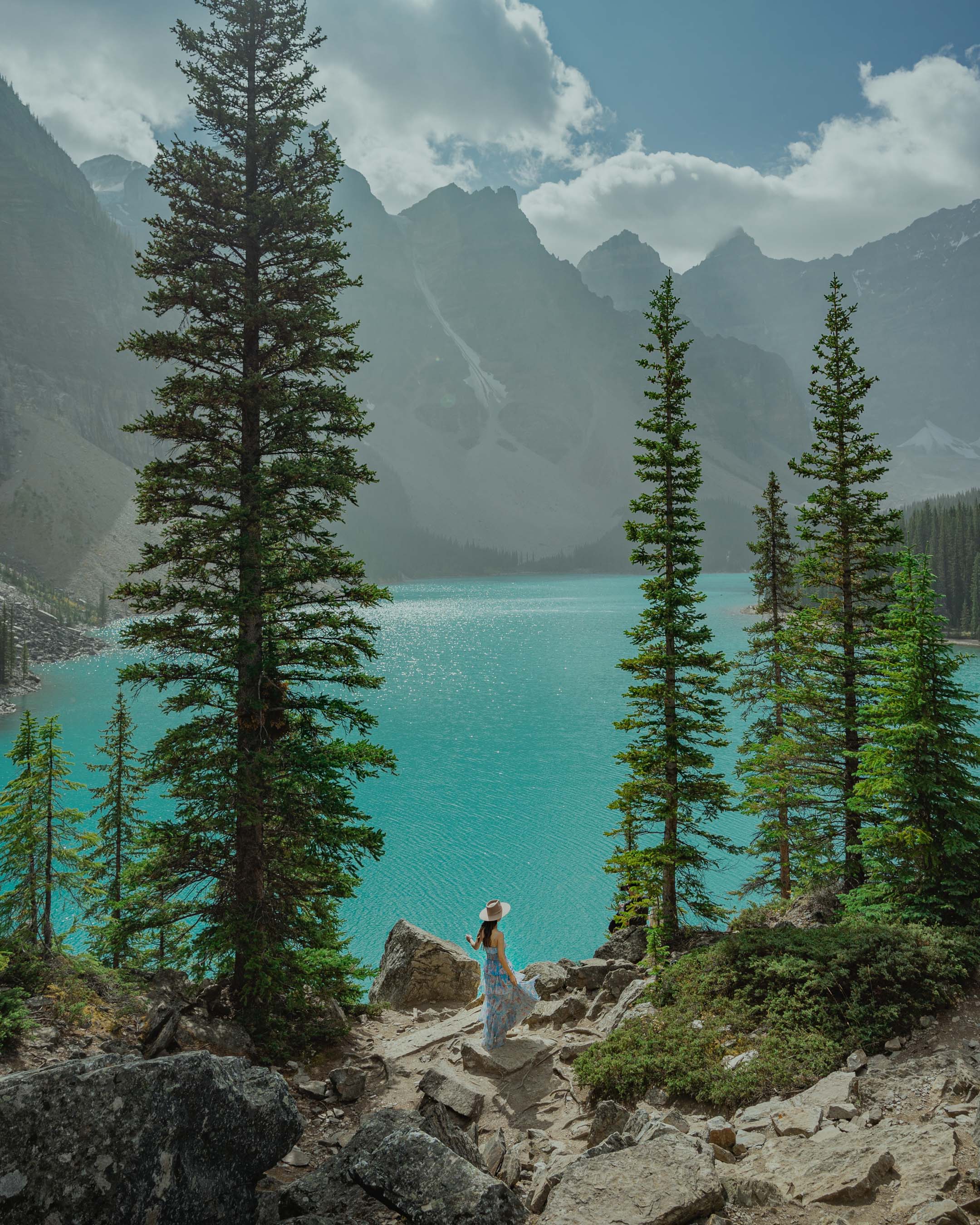 The room size was relatively small but it's highly functional. The Gold level room was fully renovated and beautifully furnished. The deep bay window was the most chill corner to have my morning coffee.
If you aren't able to book a room with a view, you can still have wonderful breakfasts and cocktails at the Fairview Bar & Restaurant that offers an equally stunning lake view by the windows. The restaurant facility at Fairview was only reserved for guests during our visit, so we could have more privacy and social distancing.
We went in September but Chateau Lake Louise is a year-round destination to visit. Fairmont Gold is so worth it and will definitely come back to see the snow and light tunnel in Winter.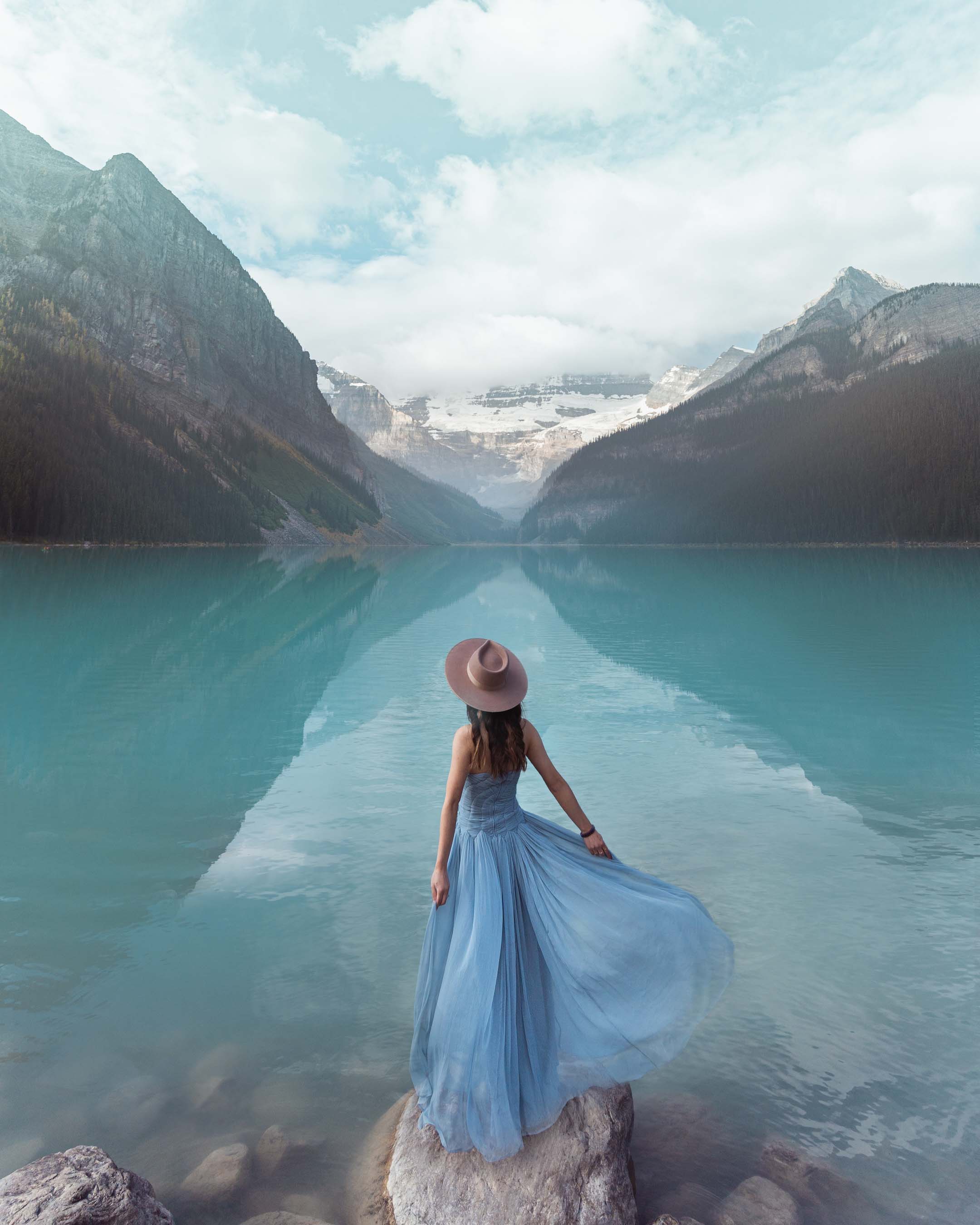 Fairmont Banff Springs
The last stop on our road trip was Banff. No matter what brings you to Banff National Park, you must at least check out this truly iconic hotel - Fairmont Banff Springs. If you have the opportunity to stay here, that's even better. Fairmont Banff Spring was less than 1 hour away from Lake Louise and this could be an idyllic home base for a road trip. Words can't do justice to the magical stay at the Castle of the Rockies. it's nestled from the centre of Banff and Bow River, giving it one of the best views in the area The property had a long history and it is both a UNESCO World Heritage Site and a National Historic Site of Canada. Everywhere on the property reminds you of a picture-perfect movie scene.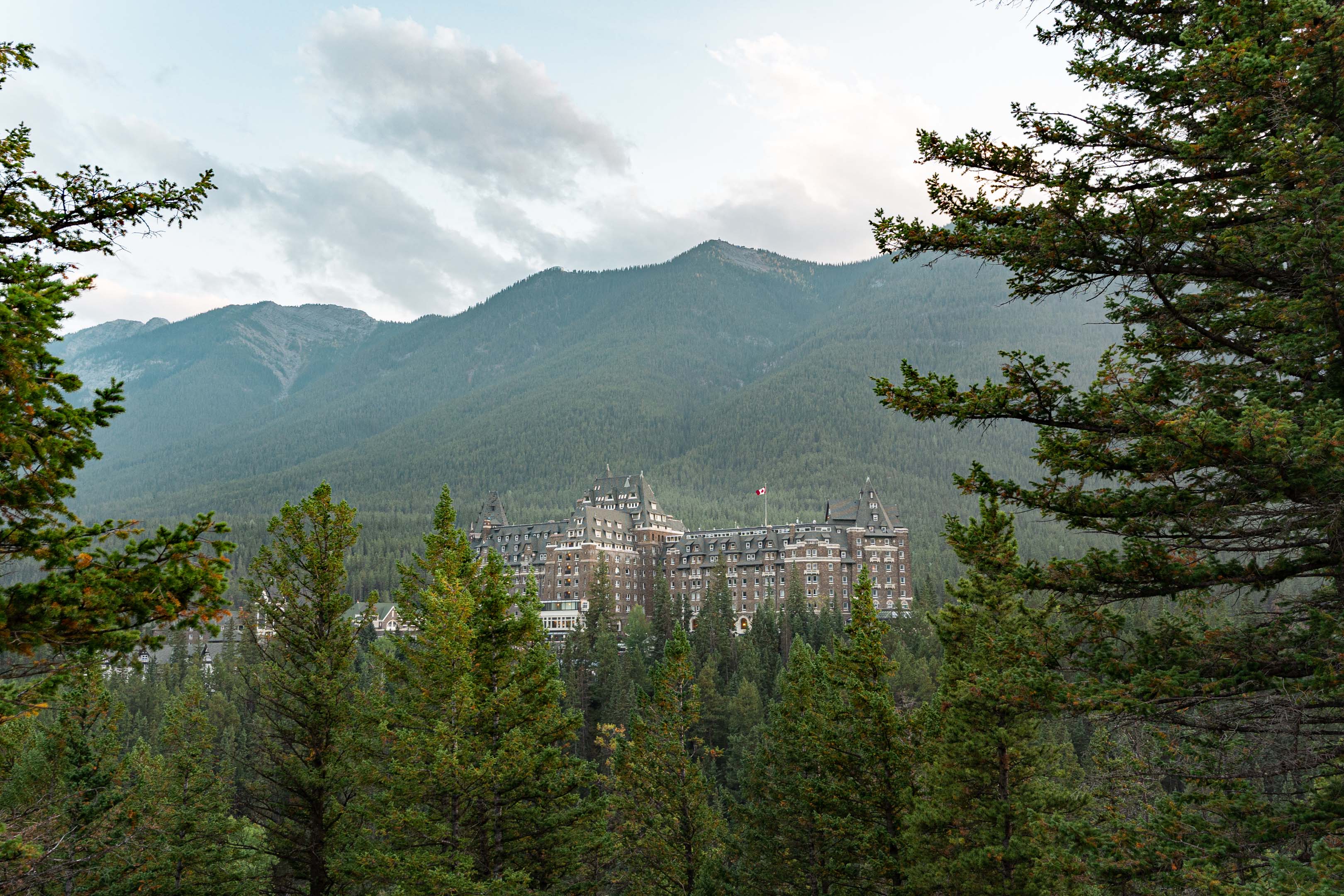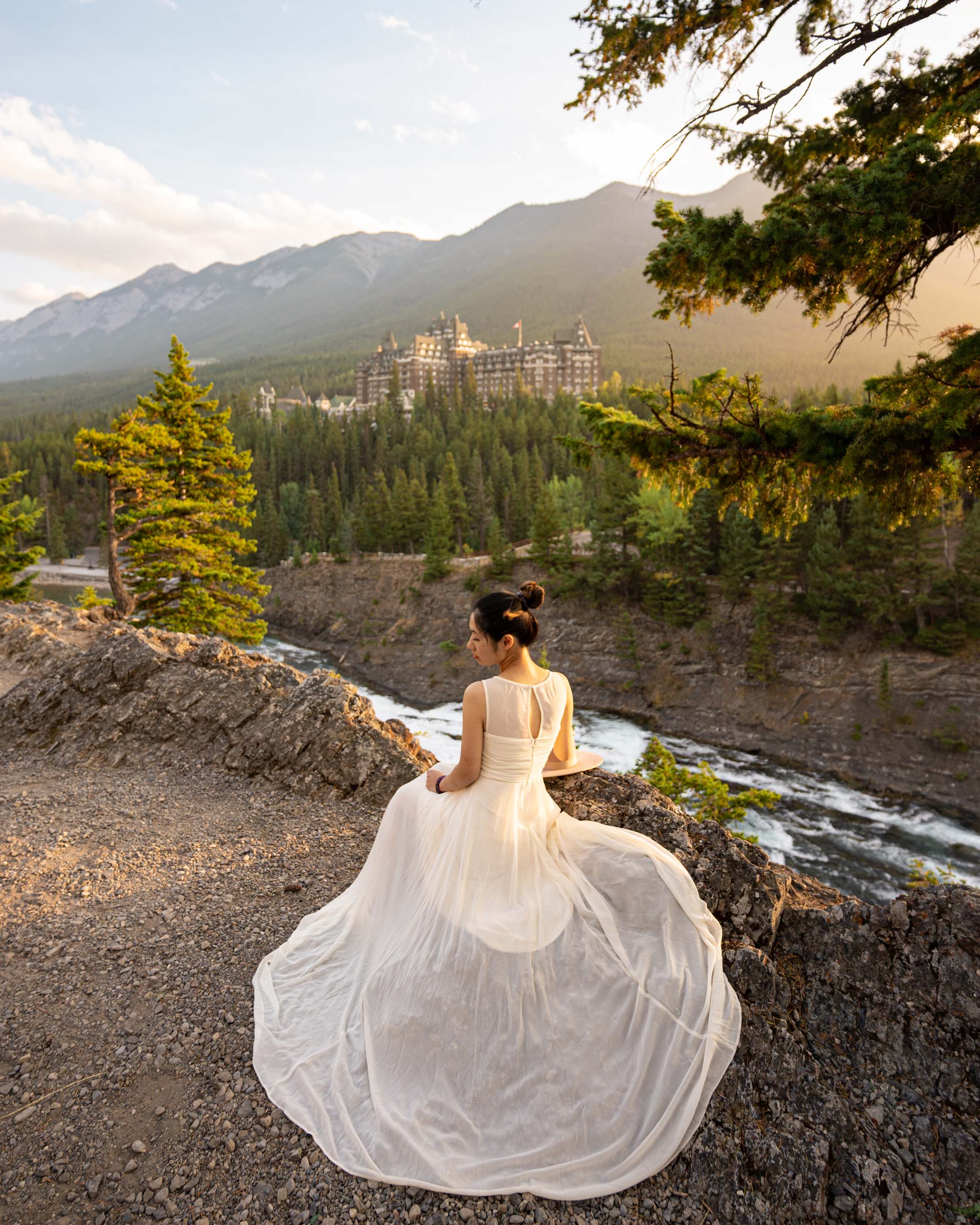 Mt. Stephen Hall - remind you of Hogwarts from Harry Potter?
We could easily spend an entire day at the property without leaving once. Highly recommend spending a half-day at the Willow Stream Spa! We booked the massage treatment at the newly renovated couple's treatment room - spacious, comfortable with so much privacy. The side-by-side massages were excellent and the deep pressure was just right. One hour was just too short and I will definitely return to try other body treatments. Soaking in the mineral pools both indoor and outdoor was the best way to reawaken our senses. The common areas were never too crowded and we could fully relax and recharge ourselves with some quiet time. . Due to the COVID protocol, tea & snacks were no longer self-served but the friendly staff was so attentive to get us everything we needed.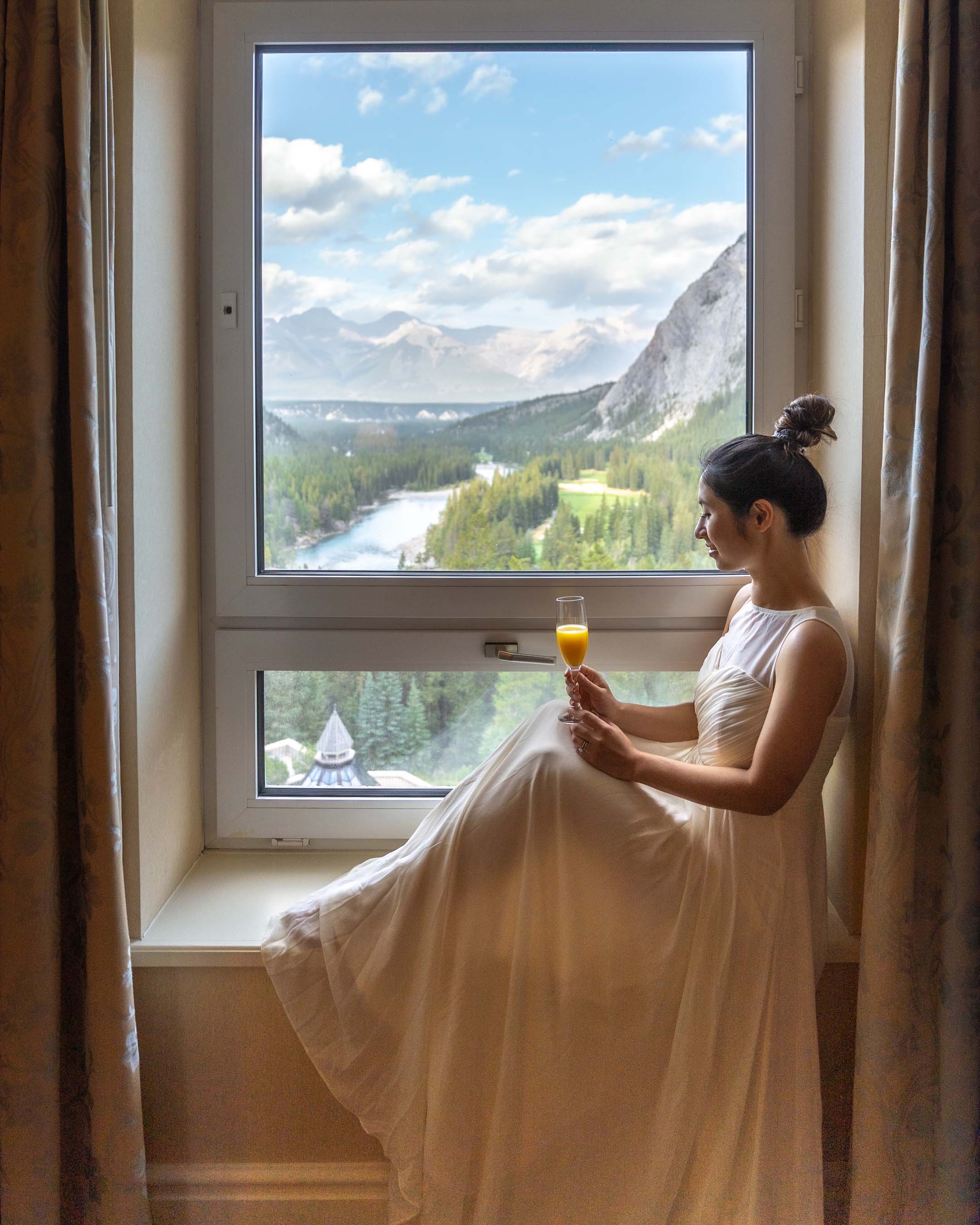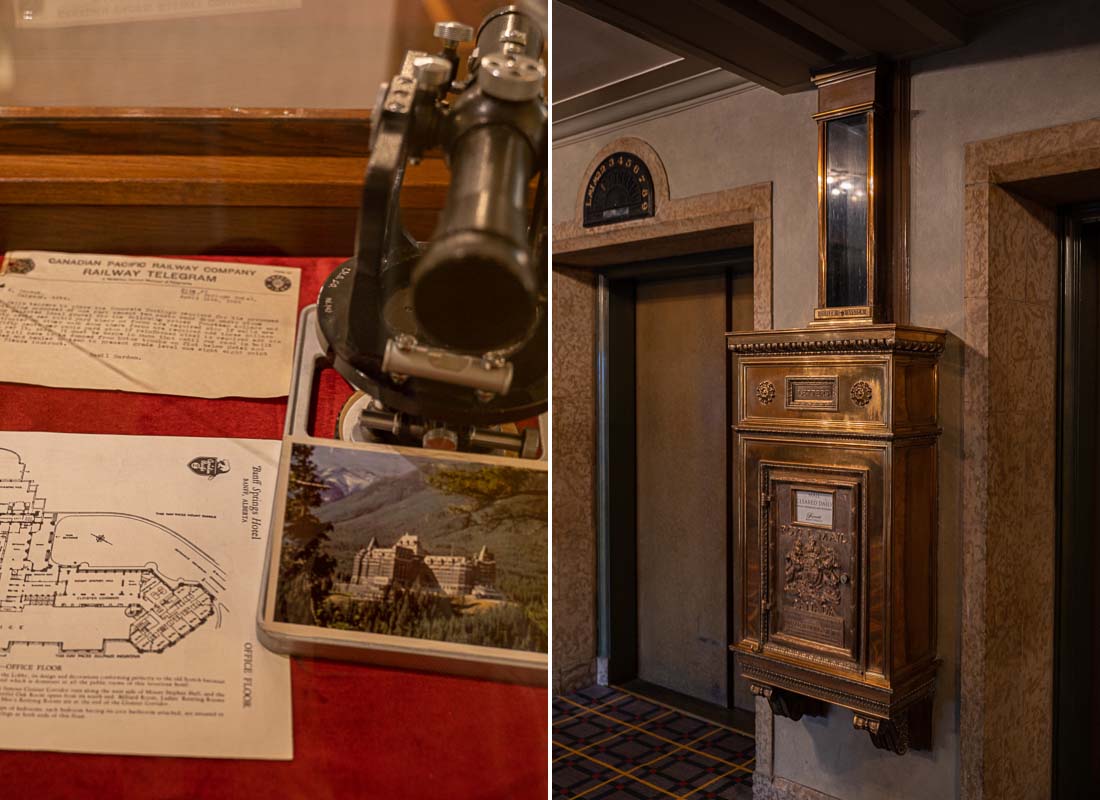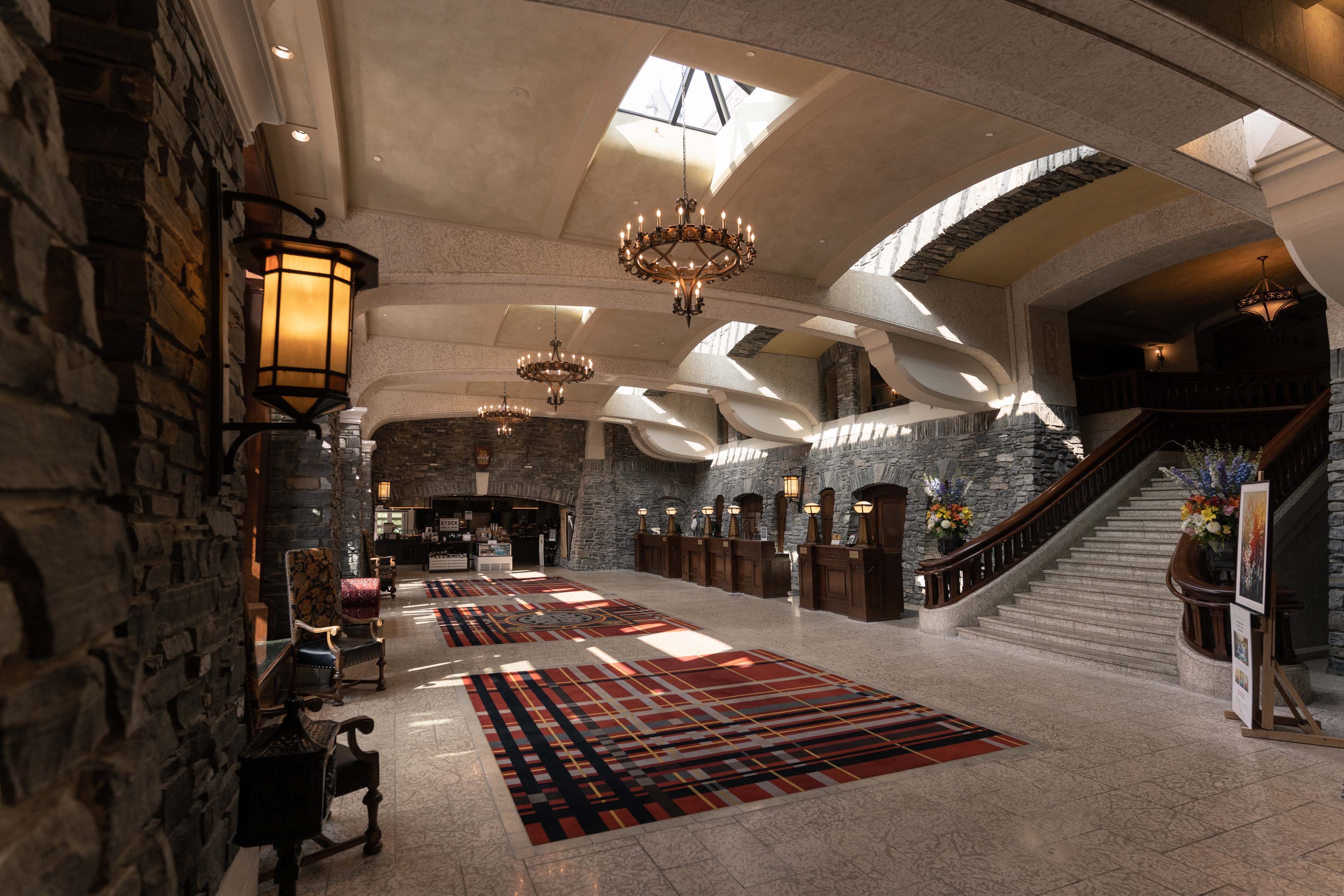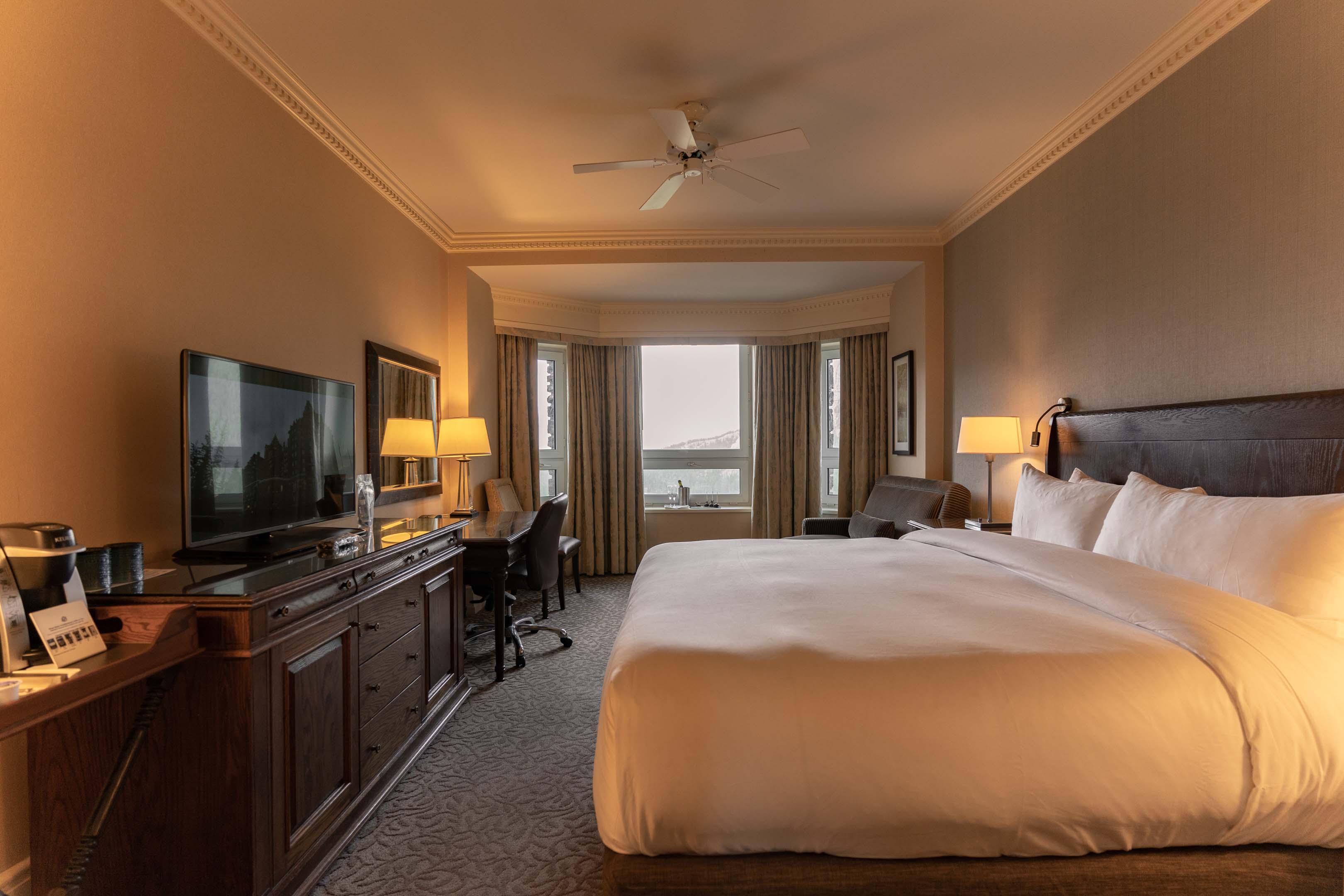 Dining was exceptional and we had some of the best meals for the entire trip! We got to try the excellent breakfasts and dinner at Vermillion Room, with a view. The dining room had a lovely setting and served like a Parisian Brasserie with a great selection of French classics on the menu. We usually loved to order in-room dining but it's worth getting up to try their breakfast menu. The freshly baked cinnamon buns on the daily feature were my favorite!
Rundle Bar also served a spectacular fusion menu and beautiful cocktails! You must try the Bradshaw - a modern take on the classic cosmo. It got the perfect atmosphere to serve a decadent afternoon tea. We got to choose between the traditional vs the modern afternoon tea. I'm all about trying new menu and this didn't disappoint! I also loved that we could change our tea selection halfway through if we wanted to try something different. I was very full after everything and you'll be surprised how much food you get.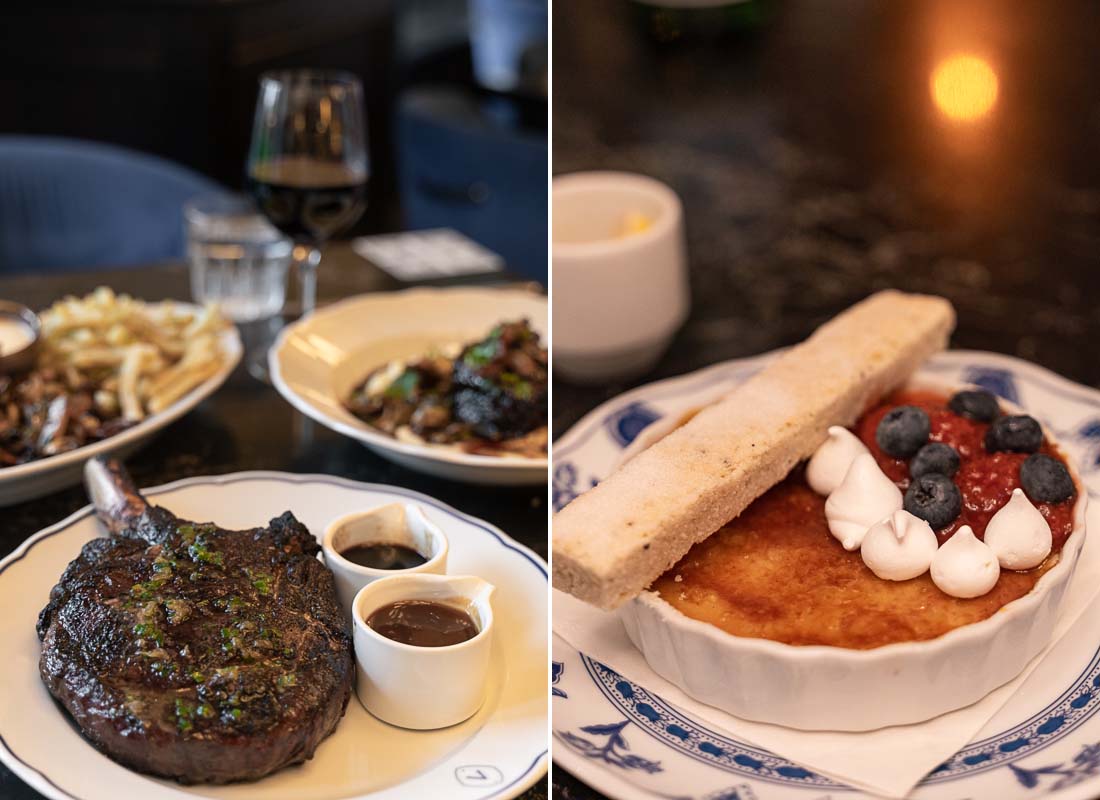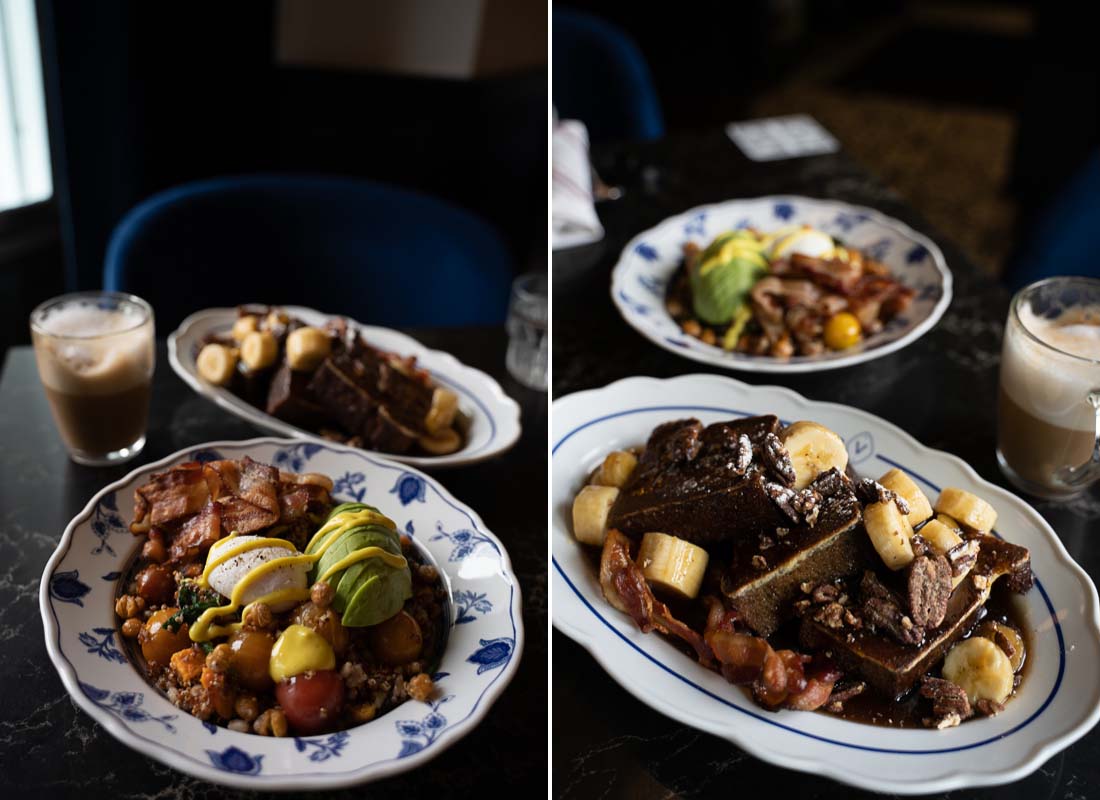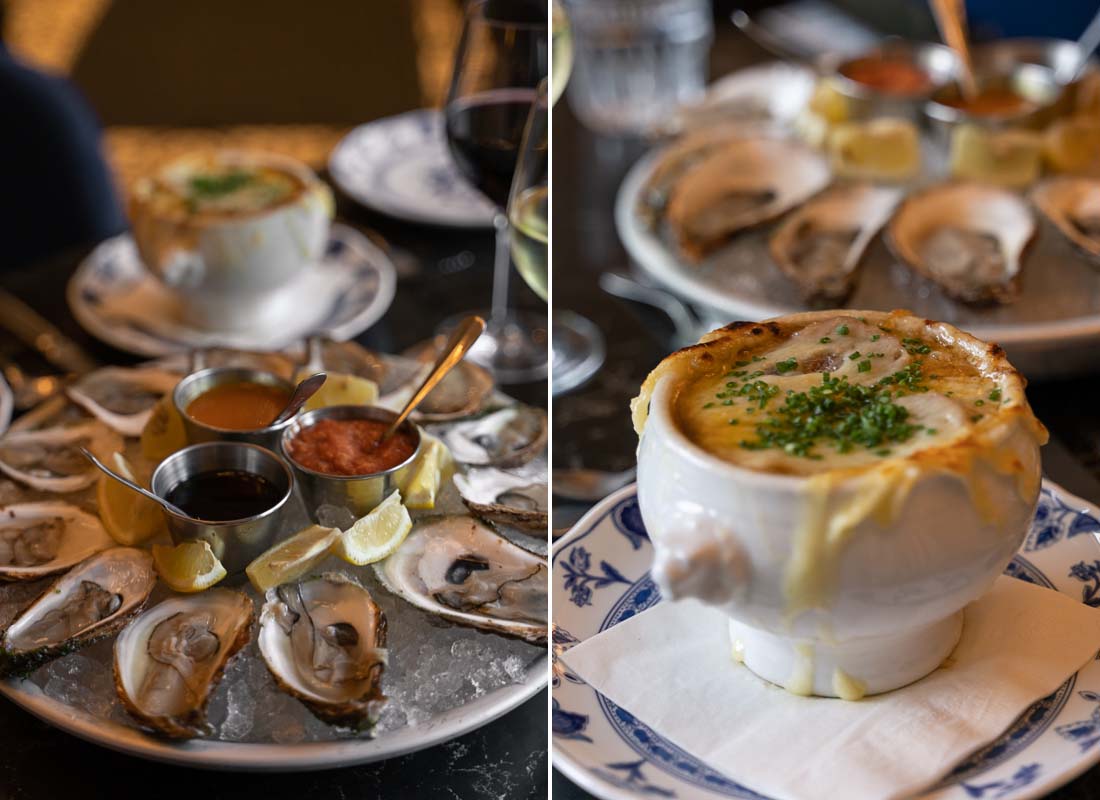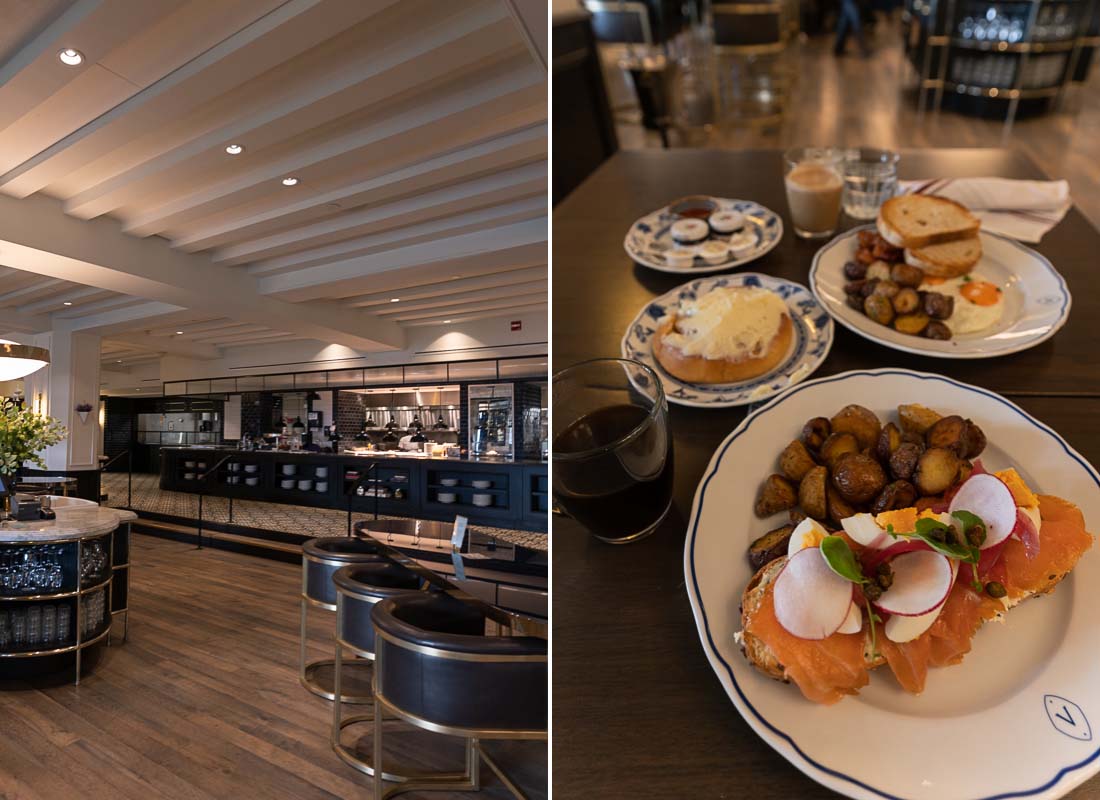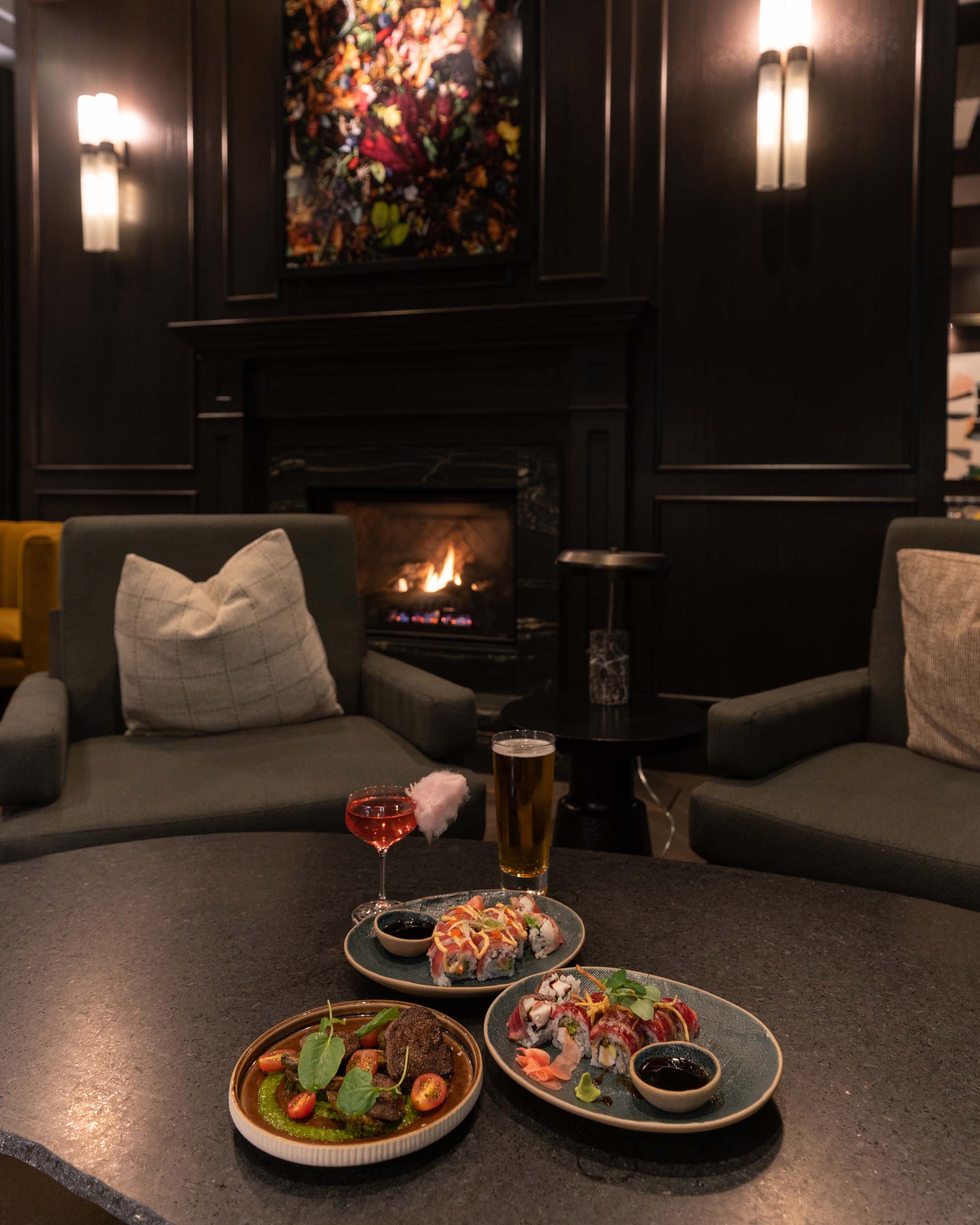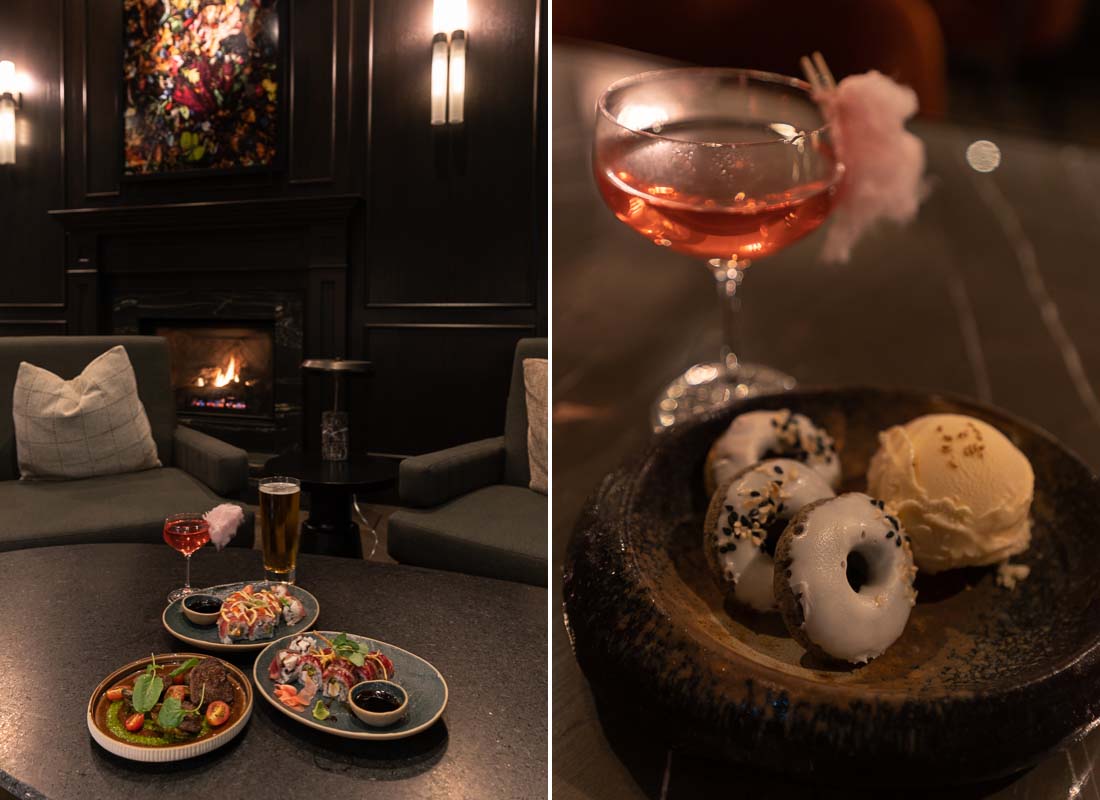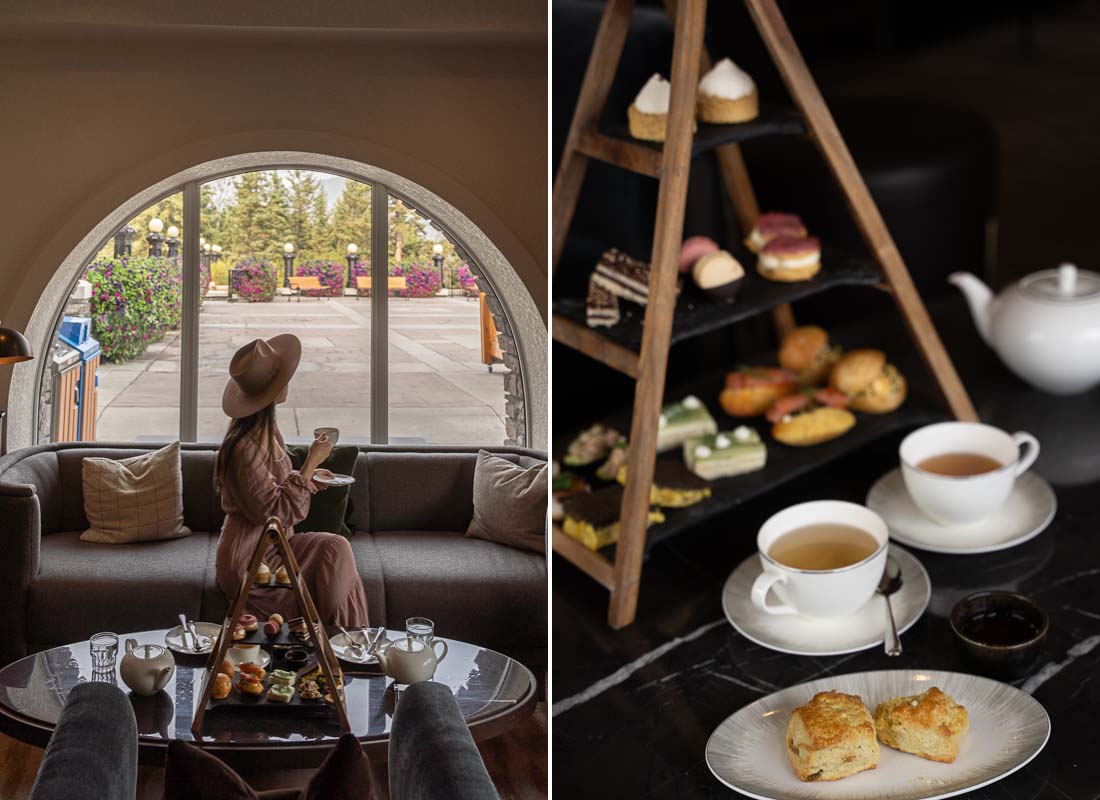 Even if you are only coming for a day visit, I highly suggest you walk around the property grounds and have a wonderful afternoon tea or cocktail before continuing the road trip. This place is somewhere not to be missed when you make a trip all the way to Banff. It's so centrally located that you can check out the town centre or Banff gondola after.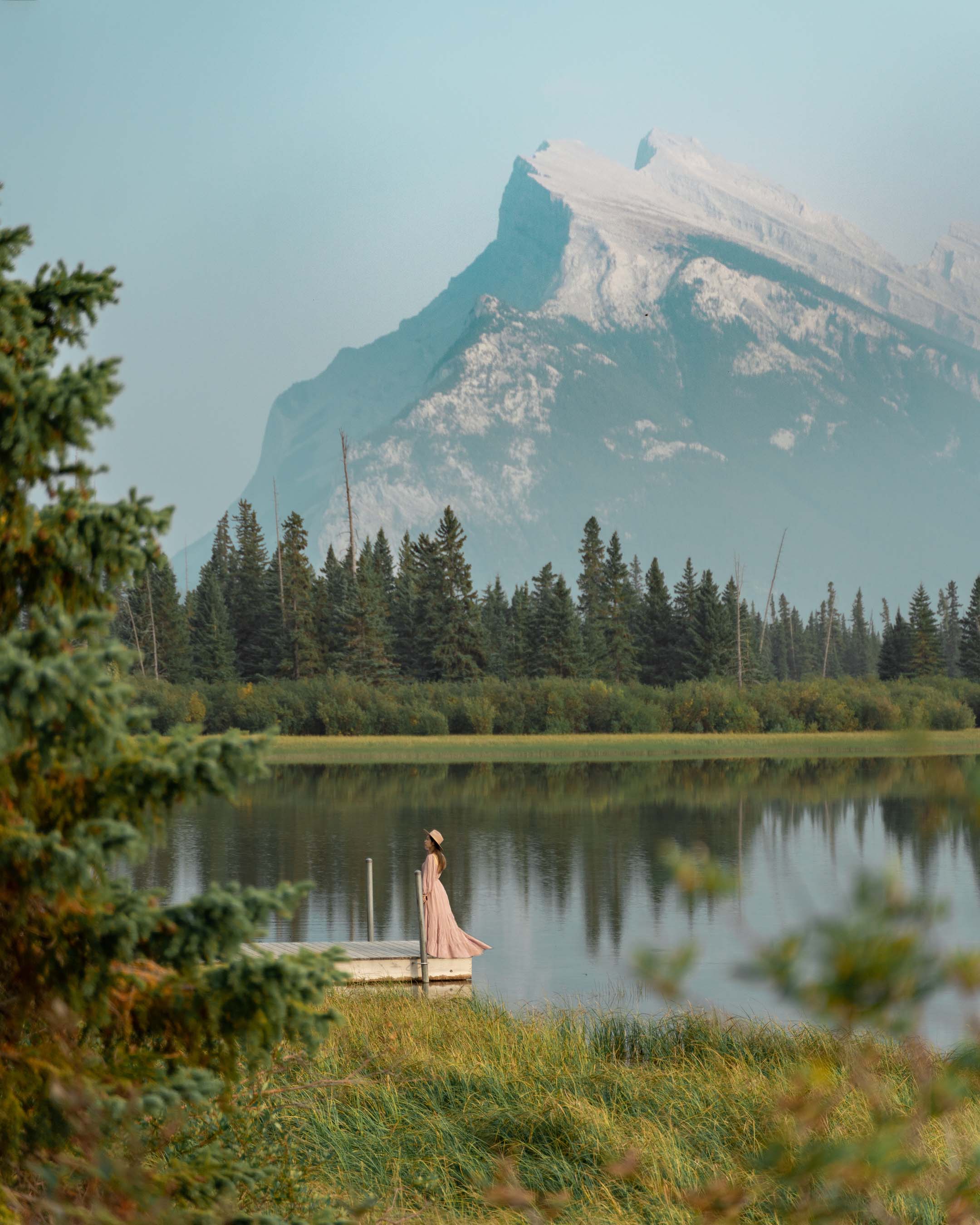 I would like to thank the amazing staff who took such good care of us and made our stay during Covid so safe and comfortable. The full Fairmont experience has left us with so many great memories that we were still talking about 3 months later. Hands down Fairmont will always be our first choice when it comes to the best accommodation in the Rockies. Have you stayed at any Fairmont properties? Let's share your experience with me!